A review of latest quarterly results from corporate America pointing to a slowing economy. Several key companies have either missed their results or have lowered their forward looking guidance. On April 18, 2017, several major corporations just did that. Much of the today's market weakness was attributed to the price decline in both Johnson & Johnson (JNJ) and Goldman Sachs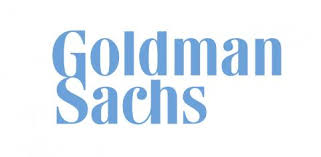 (GS) following their earnings reports. The weakness in those bluechips caused the Dow Jones Industrial Average (DJIA) to underperform the other major averages and struggle all day. The market action was
an auspicious start to the earnings season, which has been anticipated with great optimism by investors since the November election. Shares of Goldman Sachs fell nearly 5% after reporting downbeat quarterly results, which is exceedingly rare for the investment bank. Commenting on the quarter, Goldman chairman and chief executive officer Lloyd Blankfein called the quarter's operating environment "mixed," with client activity "challenged in certain market-making businesses."

Johnson & Johnson (JNJ) shares dropped 3% after the healthcare giant posted better than expected profits but lower than expected quarterly sales.  Meanwhile, shares of Netflix (NFLX) declined over 2.5% after the company mixed Q1 report and Q2 guidance.
Industrial goods seller, Grainger (GWW) shares dropped to their 52-weeks low after the firm cut its full year Earnings per Shares (EPS) view to $10.0

0-$11.30 from $11.30-$12.40. The firm also lowered its  FY17 sales growth view to 1%-4% from 2%-6%. The firm blamed the pricing acceleration and a 1% reduction in sales from foreign exchange as the culprit for the miss.
Among the notable losers on the day was Barracuda (CUDA), which dropped 17% after it reported quarterly results and provided lowered guidance for the first quarter and fiscal 2018. Also lower was Cardinal Health (CAH), which fell 11.5% after announcing that it will acquire a patient product portfolio from Medtronic (MDT) for $6.1B and warning that it now sees its FY18 EPS to be flat to down mid-single digits, citing the impact of generic deflation and other factors.
Stockwinners.com is one of the oldest stock and option advisory sites on the web. We have been providing winning picks since 1998. A 2-week Free Trial Membership is available at https://stockwinners.com/Information/Pricing .