Shares of Lumentum Holdings $LITE are sharply higher after investors put a higher premium on the consumer electronics potential ahead of its near term fiber optic woes.
3D SENSING OPPORTUNITY: On its earnings conference call held earlier today, CEO confirmed that the company has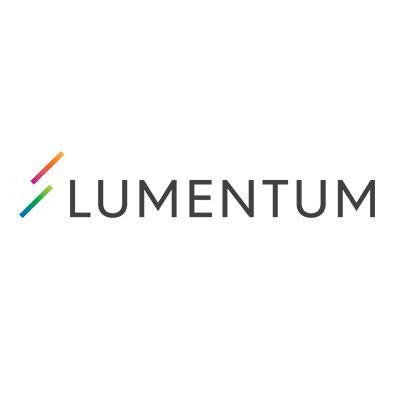 received "volume" 3D sensing production orders for delivery in the September quarter. Amid industry speculation that #Lumentum or #Finisar $FNSR or both may be chosen by #Apple $AAPL as suppliers for 3D densor devices, the CEO highlighted that "We expect 3D sensing to be a significant growth driver over the coming years."
Apple is said to be interested in 3D technology to enhance the new iPhone version with facial recognition as well as augmented reality. Referring back to earlier 3D comments, the CEO added that the "multimillion unit orders are just the initial orders. We expect to be receiving orders on a weekly basis moving forward to cover our lead times. As I said in the prepared remarks, we have been approved to start volume production. And so, we are ramping our production to be able to achieve the volumes and our customers need in the short-term. And you can imagine that the cycle time of 3D sensing for us a few months, and so, given that we are in production today, you can determine when the production ramp starts and given a 13-week lead cycle time. So we will be ramping through the quarter. And in the December quarter, we will be at full volume production capability assuming the program goes as we expect."
Adding to investors' enthusiasm for the 3D sensor potential in consumer electronic, Chief Financial Officer said that 3D sensing gross margins will be "significantly north of our corporate gross margin average and it's going to be should be over 50%."
PRICE ACTION: $LITE is up 11% to $47.45 in afternoon trading, while rival Finisar is up nearly 2% to $23.01.