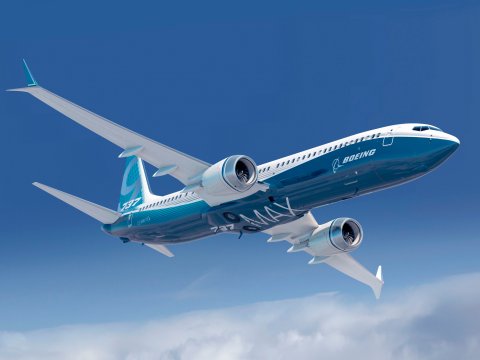 DJIA component #Boeing $BA is lower, dragging the index lower due to issues with its long awaited 737 Max airplane. The company announced the suspension of #737 Max flights due to a manufacturing issue with low-pressure turbine discs.
Engine supplier CFM International, a joint venture between #General Electric $GE and #Safran $SAFRY , notified Boeing of the manufacturing issue, Boeing said in a statement.
The 737 Max remains in testing and is yet to commence commercial flights.
Shares of plane suppliers #Spirit AeroSystems $SPR , #Textron $TXT , #United Technologies $UTX and #Rockwell Collins $COL followed Boeing lower on the news. Boeing in afternoon trading is down $2.59 to $182.90. DJIA is down 54 units while GE is down 1% to $28.67.