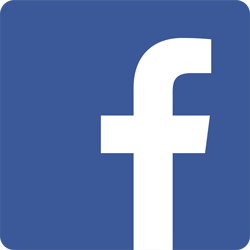 France's National Commission on Informatics and Liberty #CNIL says in a statement, "Following FACEBOOK statement regarding the amendment of its privacy policy in 2015, the CNIL performed on site and online inspections, as well as a documentary audit, in order to verify that #FACEBOOK $FB was acting in compliance with the French Data Protection Act.
These actions are part of a European approach which involves five data protection authorities having also decided to carry out investigations — France, Belgium, the Netherlands, Spain and Hamburg — on FACEBOOK.
The investigations conducted by the CNIL have revealed several failures. In particular it has been observed that FACEBOOK proceeded to a massive compilation of personal data of Internet users in order to display targeted advertising. It has also been noticed that FACEBOOK collected data on browsing activity of internet users on third-party websites, via the "datr" cookie, without their knowledge…
As a result the Restricted Committee has decided to pronounce a public sanction of 150,000 euros against FACEBOOK INC and FACEBOOK IRELAND. Considering the significant number of users in France, the seriousness and the numbers of infringements, the publicity and amount and of this sanction are justified. The decision of the Restricted Committee follows the work carried out with the data protection authorities of Belgium, Hamburg, Spain and the Netherlands in a collaborative manner."
Visit Stockwinners to read more.
The article does not constitute investment advice. Each reader is encouraged to consult with his or her individual financial professional and any action a reader takes as a result of information presented here is his or her own responsibility.