Standard and Poor's is reshuffling its Indexes
Most Changes will take effect Friday June 2, 2017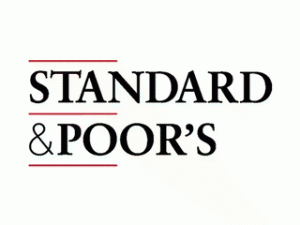 #S&P Dow Jones Indices will make the following changes to the S&P MidCap 400, S&P SmallCap 600, and S&P 500 indices:
IHS Markit $INFO will replace TEGNA $TGNA in the S&P 500,
#TEGNA and Cars.com $CARS will move to S&P 400;
#J.C. Penney $JCP and #Time Inc. $TIME will move to S&P 600 due to reduced market capitalization;
#Tuesday Morning $TUES and #Hornbeck Offshore Services $HOS are kicked out of S&P 600 due to market caps.
TEGNA is spinning off Cars.com in a transaction expected to be completed prior to the open on Thursday, June 1, pending final conditions. Post the spin-off transaction, TEGNA's market capitalization will be more representative of the mid-cap market space.
Independence Realty Trust $IRT will replace Ultratech $UTEK in the S&P SmallCap 600 effective prior to the open on Tuesday, May 30.
S&P SmallCap 600 constituent Veeco Instruments $VECO is acquiring Ultratech in a deal expected to be completed on or about that date pending final conditions.
S&P 500 constituent Yahoo! $YHOO is expected to convert to a publicly traded, non-diversified, closed-end management investment company, following the expected sale of its operational business to S&P 100 & 500 constituent Verizon Communications $VZ in mid-June. Yahoo! will therefore be ineligible for continued inclusion in the S&P 500 following the sale.
To take advantage of the expected increased liquidity surrounding the quarterly rebalance, S&P Dow Jones Indices will remove Yahoo! from the S&P 500 effective at the open on Monday, June 19 to coincide with the June 2017 rebalance. A replacement candidate will be announced at a later date with sufficient notice to clients.