Wells Fargo said Amazon may be the next threat to drug pricing as the company's move into the prescription pharmacy space could result in increased competition and increased pricing transparency
Although brand-name drugs comprise only 10% of all dispensed prescriptions in the United States, they account for 72% of drug spending
Last month, #CNBC reported that #Amazon ( $AMZN ) is considering going into the prescription pharmacy business in the U.S. Now Wall Street analysts are questioning if the e-commerce giant has larger plans for the healthcare market.
One of the reasons drug prices are much higher in the United States compared to other industrialized countries is that the U.S. lacks a national healthcare system that directly negotiate with the pharmaceutical industry. Rather, most of the negotiations occur between the pharmaceutical companies and private insurers or vendors. The primary reason for increasing drug spending is the high price of branded products protected by market exclusivity provisions granted by the US Patent and Trademark Office and the Food and Drug Administration (FDA) (rather than a national healthcare system.)
Although brand-name drugs comprise only 10% of all dispensed prescriptions in the United States, they account for 72% of drug spending. Between 2008 and 2015, prices for the most commonly used brand-name drugs increased 164%, far in excess of the consumer price index.
Although brand-name drugs account for the greatest increase in prescription drug expenditures, another area that has captured the attention of the public and of policy makers has been the sharp increase in the costs of some older generic drugs. In 2015, Turing Pharmaceuticals raised the price of pyrimethamine (Daraprim), a 63-year-old treatment for toxoplasmosis, by 5500%, from $13.50 to $750 a pill.22 The company was able to set the high price despite the absence of any patent protection because no other competing manufacturer was licensed to market the drug in the United States.  Significant increases in the prices of other older drugs include isoproterenol (2500%), nitroprusside (1700%), and digoxin (637%). Even though the prices of most generic drug products have remained stable between 2008 and 2015, those of almost 400
increased by more than 1000%.
Having made the above statements, it should be noted that there are a number of middle men before a patient's prescription is received by the consumer. It is estimated that a 28% – 48% cost increase for a typical prescription, and that is where Amazon could come in.
PRICING THREAT:
Wells Fargo analyst David #Maris said Amazon may be the next threat to drug pricing as the company's move into the prescription pharmacy space could result in increased competition and increased pricing transparency.
He added that a Wells Fargo survey of nearly 2,900 U.S. adults found that 54% of those polled said they would use or would probably use "Amazon Pharmacy," indicating patients' willingness to shift from local pharmacies. While the e-commerce giant has not confirmed its U.S. pharmacy interest, if it did enter the market Maris believes it could see fast adoption and "usher in a new age of price transparency." He also wonders if pharmacy "may be just the beginning" and if Amazon eyes the "even larger prize" of fully integrated digital healthcare as telemedicine becomes more widely accepted. Maris said while little is known about Amazon's plans, investors and companies should question the impacts of such a move now.
'SIMPLY AMAZON': In addition, #Maxim analyst Tom Forte said that as consumers increasingly interact with Amazon in physical locations, "Amazon.com will become simply Amazon." He analyzed 18 market opportunities, including 14 that Amazon is already pursuing and four – credit, gas stations, pharmacy, and travel – that are new. Among them, he identified ten categories where the global total addressable market exceeds $1T, which included the pharmacy space. Forte said he believes Amazon's potential expansion into the pharmacy market could serve as a driver of sustained revenue growth and its delivery initiatives, such as Prime Now, make it well-positioned for entry. Given Amazon's opportunity to drive incremental sales growth and "further disrupt the retail sector," Forte raised his price target on AMZN to $1,300 from $1,075 and keeps a Buy rating on the name.
WHAT TO WATCH:
Publicly traded large-cap pharmaceuticals companies include AstraZeneca (AZN), Bristol-Myers (BMY), Eli Lilly (LLY), GlaxoSmithKline (GSK), Johnson & Johnson (JNJ), Merck (MRK), Novartis (NVS), Pfizer (PFE), Roche (RHHBY) and Sanofi (SNY). Publicly traded retail pharmacy operators include CVS Health (CVS), Walgreens (WBA), Fred's (FRED) and Rite Aid (RAD).
PRICE ACTION: Amazon rose 0.1% to $1,012.35 in Tuesday trading. The stock is just dollars away from its recently-reached all-time high of $1,016.50.
To read stories similar to this, sign up for a free trial membership to Stockwinners; be sure to check the Market Radar section.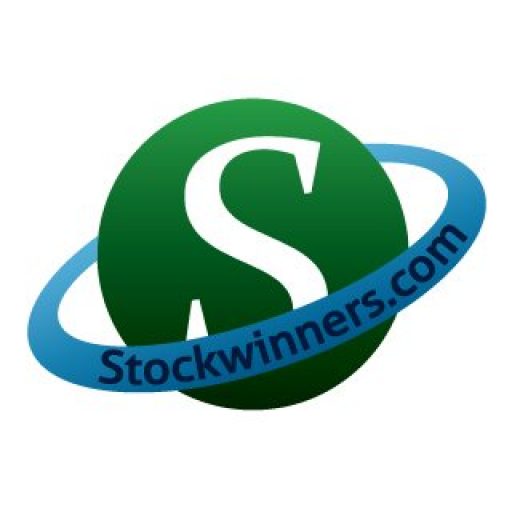 The article does not constitute investment advice. Each reader is encouraged to consult with his or her individual financial professional and any action a reader takes as a result of information presented here is his or her own responsibility.