FDA requested that Endo Pharmaceuticals remove its opioid pain medication from the market
This is the first time the FDA has taken steps to remove a currently marketed opioid pain medication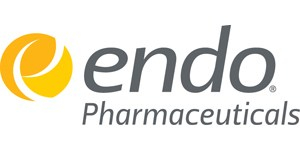 The U.S. Food and Drug Administration requested that Endo Pharmaceuticals remove its opioid pain medication, reformulated Opana ER (oxymorphone hydrochloride), from the market. After careful consideration, the agency is seeking removal based on its concern that the benefits of the drug may no longer outweigh its risks. This is the first time the agency has taken steps to remove a currently marketed opioid pain medication from sale due to the public health consequences of abuse.
"We are facing an opioid epidemic – a public health crisis, and we must take all necessary steps to reduce the scope of opioid misuse and abuse," said FDA Commissioner Scott #Gottlieb, M.D. "We will continue to take regulatory steps when we see situations where an opioid product's risks outweigh its benefits, not only for its intended patient population but also in regard to its potential for misuse and abuse."
Endo said it is reviewing the request and is evaluating the full range of potential options as we determine the appropriate path forward.
"While the benefits of opioids in treating and managing pain are widely recognized, the misuse and abuse of these products have increased greatly in the U.S.," the company said in a statement.
"As a pharmaceutical company with a demonstrated commitment to the improvement of pain management, Endo feels a strong sense of responsibility to improve the care of pain for patients while at the same time taking comprehensive steps to minimize the potential misuse of its products. Despite the FDA's request to withdraw OPANA ER from the market, this request does not indicate uncertainty with the product's safety or efficacy when taken as prescribed. Endo remains confident in the body of evidence established through clinical research demonstrating that OPANA ER has a favorable risk-benefit profile when used as intended in appropriate patients."
Other Stocks to Watch
Shares of pain treatment makers Depomed (DEPO) and Insys Therapeutics (INSY) are weaker in extended trading.
Collegium Pharmaceuticals (COLL), shares are up  due to its competing drug. It last traded at $10.50. COLL has a 52-week trading range of $7.37 – $20.55.
ENDP last traded at $12.80. ENDP has a 52-weeks trading range of $9.70 – $24.92.
To read stories similar to this, sign up for a free trial membership to Stockwinners; be sure to check the Market Radar section.
The article does not constitute investment advice. Each reader is encouraged to consult with his or her individual financial professional and any action a reader takes as a result of information presented here is his or her own responsibility.