Coherus announced receipt of a "complete response letter" from the FDA, rejecting the company's current application for CHS-1701
JPMorgan argues that the CRL "appears very much addressable"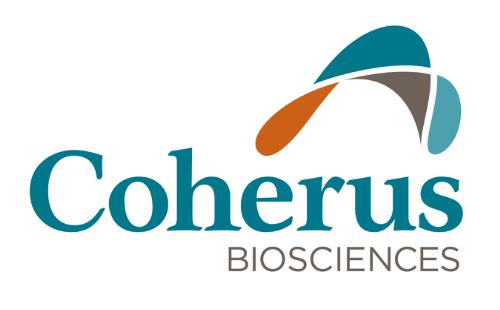 Biosimilar researcher #Coherus Biosciences (CHRS) announced this morning that the FDA rejected its current application for CHS-1701, which aims to mimic Amgen's (AMGN) Neulasta.
The stock fell heavily on the news, but Wall Street analysts argued that issues raised by the FDA appear resolvable.
BACKGROUND:
Coherus Biosciences is a developer of "biosimilars" — nearly identical copies of original biologic drugs — whose product pipeline includes CHS-1701, a biosimilar of Amgen's Neulasta, and CHS-1420, a biosimilar of AbbVie's (ABBV) Humira.
FDA REJECTION:
Early Monday, Coherus announced receipt of a "complete response letter" from the FDA, rejecting the company's current application for CHS-1701.
According to Coherus, the letter primarily focused on a request "for a reanalysis of a subset of subject samples with a revised immunogenicity assay, and requests for certain additional manufacturing related process information. The FDA did not request a clinical study to be performed in oncology patients."
COMPANY SEES ONE-YEAR TIMELINE:
On a conference call this morning, Coherus executives outlined a roughly one-year timeline for potential approval, stating: "We anticipate that we will need a Type 1 meeting… FDA scheduling guidance is 30 days for such meetings. We believe that we can generate responses to the CRL within six months… The agency can take up to six months to evaluate resubmission."
REDUCED CASH PLANS:
Coherus also announced during its call this morning that "we have developed a revised financial plan for 2H17 which calls for an average use of cash of $40M per quarter… which is a significant reduction from 1H.
Further, we project quarterly cash use of $30M-$35M per quarter for 1H18… We believe we can operate at this rate into 2H18 or until product approval."
NOT WORST CASE
Keeping an Outperform rating and $38 target on Coherus, Credit Suisse analyst Alethia Young says the news isn't a worst case scenario and that she is "cautiously optimistic" on timelines. Understanding how long the requested reanalysis will take is key, she says, and her conversations today with Coherus revealed a "high degree" of management confidence in running an analysis that would ultimately lead to FDA conversations in about six months. Young highlights that the CRL didn't identify "major issues" like misguided trials or manufacturing problems, but she reiterates her view that shares could trade to $12-$15 on the event. Approval remains the key positive catalyst for Coherus and that driver is now likely shifted until mid-2018 or the second half of next year, the analyst contends, adding that shares could be range bound until further clarity on the reanalysis. For Amgen, Young says today's news is positive, as she doesn't expect another biosimilar competitor until perhaps 2019 at the earliest.
COWEN SAYS NO ISSUES WITH DRUG:
Cowen analyst Ken Cacciatore says the CRL issues "appears resolvable" with a total delay of likely one year. The rejection didn't seem to raise any specific criticism of CHS-1701 and instead reflected FDA desire to use the most advanced testing possible. It is likely, says Cacciatore, that the agency concluded during other recent reviews that a stricter test should be used and that it is now "asking everyone" to adopt enhanced standards. While unfortunate for Coherus, the FDA is "likely just being complete and thorough," the analyst argues. Accounting for the company's expectations for a one-year delay, Cacciatore says Coherus is now "on track" for possible 2H18 approval and launch.
OVERREACTION:
JPMorgan's Chris Schott argues that the CRL "appears very much addressable," and continues to believe CHS-1701 will be one of — if not the — first Neulasta biosimilar. Today's selloff is an overreaction, the analyst says, calling Coherus an "attractive" pure play in biosimilars with upside to $30-plus given 2018 approval for 1701.
PRICE ACTION:
Shares of Coherus are down 25.5% to $15.38 in afternoon trading, while Amgen is up 0.25%.
To read stories similar to this, sign up for a free trial membership to Stockwinners; be sure to check the Market Radar section.
The article does not constitute investment advice. Each reader is encouraged to consult with his or her individual financial professional and any action a reader takes as a result of information presented here is his or her own responsibility.