Qatar signed a deal to buy as many as 36 F-15 Boeing jets
Congress last year approved sale of as many as 72 F-15s to Qatar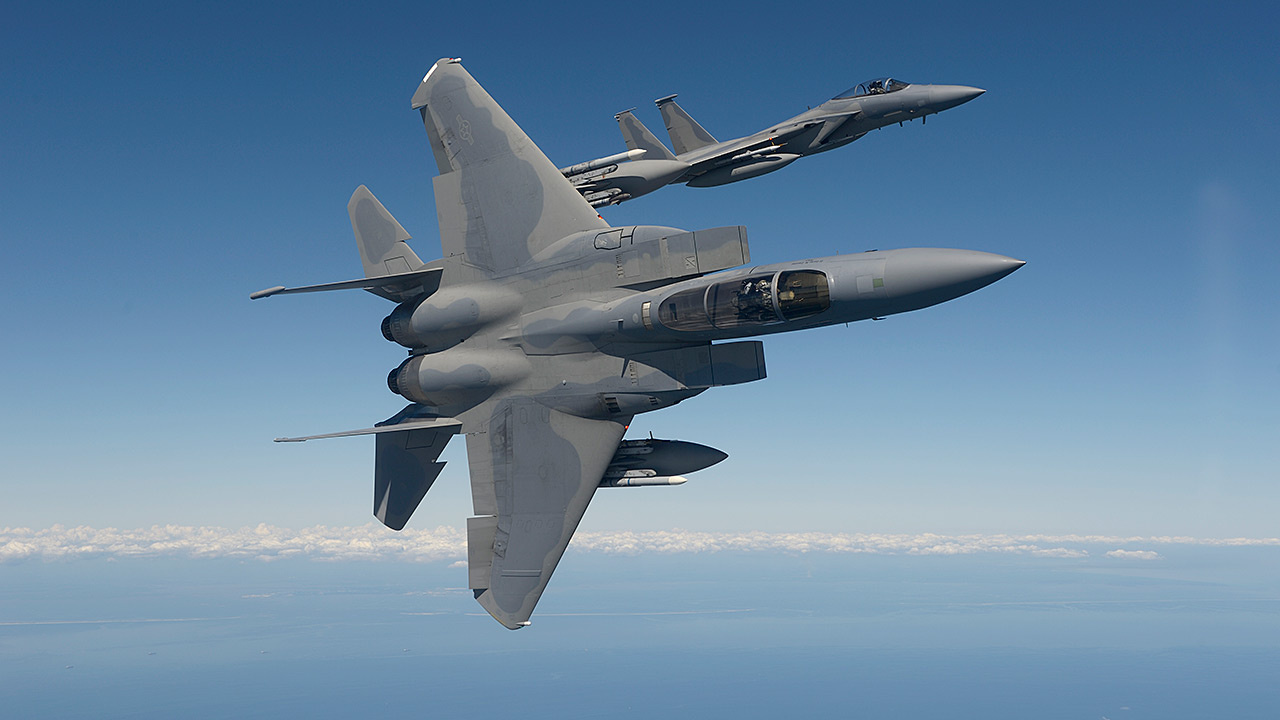 Qatar signed a deal to buy as many as 36 F-15 jets from the U.S. as the two countries navigate tensions over President Donald Trump's backing for a Saudi-led coalition's move to isolate the country for supporting terrorism.
The sale "will give Qatar a state of the art capability and increase security cooperation and interoperability between the United States and Qatar," the Defense Department said in a statement.
Congress last year approved sale of as many as 72 F-15s in an agreement valued at as much as $21 billion, providing authorization for the deal completed yesterday. But that was before Qatar's neighbors, including Saudi Arabia and United Arab Emirates, severed diplomatic, trade and transport links last week in a move they said was aimed at isolating the country for its support of terrorist groups and Iran.
The F-15 sale highlights the complex position the Trump administration finds itself in, forced to balance its focus on fighting terrorism against regional rivalries between key allies. Qatar hosts the regional headquarters for U.S. Central Command, which includes a state-of-the-art air base the U.S. depends on to target Islamic State.
Qatar's Defense Ministry said the deal would create 60,000 jobs in 42 U.S. states while reducing the burden on U.S. forces. The F-15 accord will lead to "closer strategic collaboration in our fight to counter violent extremism and promote peace and stability in our region and beyond," the ministry said in a statement.
Last year, after the State Department approved the jet sale, the Defense Security Cooperation Agency issued a report saying that the proposed sale "enhances the foreign policy and national security of the United State by helping to improve the security of a friendly country and strengthening our strategically important relationship."
The McDonnell Douglas F-15 Eagle is now owned by Boeing (BA) has been exported to Israel, Japan, and Saudi Arabia.
To read stories similar to this, sign up for a free trial membership to Stockwinners; be sure to check the Market Radar section.
The article does not constitute investment advice. Each reader is encouraged to consult with his or her individual financial professional and any action a reader takes as a result of information presented here is his or her own responsibility.