Barron's is bullish on RHT, UTHR, ALXN, CI, AIZ, and NCR
Barron's remains bearish on Foot Locker (FL)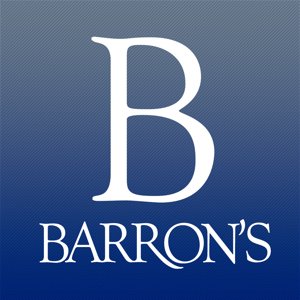 Barron's, the weekly publication owned by the Wall Street Journal, in its latest issue is bullish on several names. They include:
Shares of NCR Corp. (NCR) could gain 30% in a year, Barron's contends in a feature article. The publication argues that the cash-register company is a "rising software star with the discount valuation of a legacy hardware player," and that NCR has opportunities to sell digital capabilities to retailers threatened by e-commerce leaders.
Assurant (AIZ) could double as investors reevaluate company.  Assurant is shifting toward a capital-light model, and some investors believe the stock could double in coming years as Wall Street begins to appreciate the company's new focus on fee-based businesses, Barron's contends in a feature article. In an interview with the publication, CEO Alan Colberg said Assurant is "on track for double-digit earnings-per-share growth this year."
Alexion, United Therapeutics worth a look. After the recent jump in biotech stocks, Barron's urges investors to look for companies that haven't yet joined the rally, or that have unique reasons for potentially continuing higher. In a 'Trader Extra' column, Barron's notes that a Credit Suisse screen of "fresh ideas" included Alexion Pharmaceuticals (ALXN) and United Therapeutics (UTHR), and the publication argues that both "could be attractive now" given the former's now concluded sales investigation and the latter's cheap valuation.
Red Hat may eke out double-digit returns.  Red Hat (RHT) investors shouldn't take profits yet, as order momentum and Wall Street's appetite for growth suggest the stock can "eke out" double-digit returns in the year ahead, Barron's contends in a 'Follow Up' column. The publication cautions that "it's a close call."
Cigna could gain over 15% by end of next year.  The GOP healthcare plan looks like a boon for Cigna (CI) and other insurers, and the stock could gain more than 15% by the end of next year, Barron's contends in a 'Follow Up' column. Passage of the plan is "far from certain," but it proposes to remove taxes, inject funding into insurance markets, and ease requirements on how much insurers spend on health care, Barron's explains. Cigna has taken a "cautious approach" to Obamacare, and the company seems to be "firing on all cylinders," the publication adds.
To read stories similar to this, sign up for a free trial membership to Stockwinners; be sure to check the Market Radar section.
The article does not constitute investment advice. Each reader is encouraged to consult with his or her individual financial professional and any action a reader takes as a result of information presented here is his or her own responsibility.