The two-month exclusivity agreement puts any merger talks between Sprint and T-Mobile "on hold"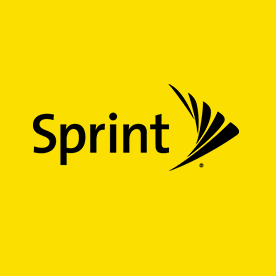 Shares of Sprint (S) jumped Tuesday after the Wall Street Journal said the company is in exclusive talks with Charter (CHTR) and Comcast (CMCSA) on several possible transactions, putting its oft-rumored merger talks with T-Mobile (TMUS) on hold.
WSJ REVEALS CABLE TALKS
The Wall Street Journal reported late Monday that Sprint has entered exclusive talks with Charter and Comcast as the cable giants explore a deal to potentially boost their wireless offerings, according to its sources.
The two-month exclusivity agreement puts any merger talks between Sprint and T-Mobile "on hold," the sources told the Journal.
Under one of the contemplated plans, the cable operators would invest in Sprint's network in exchange for favorable terms for offering wireless service on its network, the sources said, adding that such a deal could involve an equity stake in Sprint.
The negotiations also include the possibility of the companies jointly acquiring Sprint, according to the Journal's sources, though that idea was "thought to be the much less likely scenario."
Any wireless resale deal wouldn't preclude a merger between Sprint and T-Mobile, some of the publication's sources said. The report also noted that John Malone, whose Liberty Broadband is the largest investor in Charter, has been trying to persuade Comcast CEO Brian Roberts over the past year that the companies should jointly acquire a carrier such as Sprint, though Roberts — more interested in a resale deal — has been reluctant as of yet, according to sources.
CNBC DOWNPLAYS STAKE POSSIBILITY
Following the Wall Street Journal report, CNBC's David Faber added that his sources indicated the talks are focused on a resale, or MVNO, deal and that an equity investment from either company is unlikely.
PREVIOUS M&A REMARKS
Speculation of a merger between Sprint and T-Mobile have swirled over the past several months, with company executives going as far as openly cheering the concept at recent investor events.
On June 8, T-Mobile CFO Braxton Carter spoke about the "significant" synergy potential of a Sprint deal, which built on similar comments on May 18.
Meanwhile, Germany's Handelsblatt reported as recently as June 20 that T-Mobile owner Deutsche Telekom (DTEGY) was preparing to merge the company with Sprint.
JEFFERIES SEES T-MOBILE HURDLES
Jefferies analyst Mike McCormack writes that the Journal's report is "not surprising" given the interest from cable companies in securing better resale terms, though an equity stake or outright acquisition of Sprint is "less likely" but not impossible in his view. Notably, the news "likely suggests major hurdles" in any talks between Sprint and T-Mobile, potentially reigniting speculation around a Dish (DISH)-T-Mobile tie-up should those negotiations collapse.
NOMURA SEES NEGATIVE FOR T-MOBILE
Nomura Instinet analyst Anthony DiClemente views a potential deal as positive for Charter and Comcast, and a negative for T-Mobile given investor anticipation of a synergy-rich merger with Sprint.
Joint ownership of a wireless carrier "has appeal" for the cable operators, but DiClemente believes Comcast currently prefers the resale approach for the inexpensive experimentation it allows.
Turning to T-Mobile, the analyst argues that a merger of the two carriers would offer more synergies than the cable companies, though he considers regulatory barriers "high" and says the probability of a deal "has likely declined."
To read stories similar to this, sign up for a free trial membership to Stockwinners; be sure to check the Market Radar section.
The article does not constitute investment advice. Each reader is encouraged to consult with his or her individual financial professional and any action a reader takes as a result of information presented here is his or her own responsibility.