Revived 'Spider-Man' wins weekend with $117M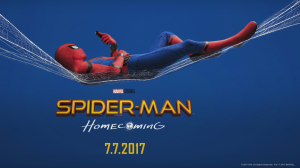 Box Office Battle:
 Sony's (SNE) second reboot of the Marvel superhero series "Spider-Man: Homecoming" led the North American box office in its weekend debut, with an estimated $117M in sales in the U.S. and Canada, according to ComScore. The film was part of a production deal with Walt Disney's (DIS) Marvel unit and marked Sony's first number 1 opening this year. Overseas, "Spider Man: Homecoming" took in $140M from 56 markets. The superhero reboot holds a critics rating of 93% on Rotten Tomatoes and received an A in audience polls from #CinemaScore.
BOX OFFICE RUNNERS-UP:
Comcast's (CMCSA) "Despicable Me 3" came in second place, declining 53% to $34M for a 10-day domestic total of $149.2M and global tally well north of $300M. Sony's "Baby Driver" followed at number 3 in North America with $12.8M. Behind Sony's second summer win was Warner's (TWX) "Wonder Woman" with $10.1M for a domestic tally of $368.8M and $745.8M worldwide.
Rounding out the top five, Viacom's (VIAB; VIA) Paramount Pictures "Transformers: The Last Knight" ended its third weekend with $6.3M for a lackluster North American total of $118.9M.
Other publicly traded companies in filmmaking include Lionsgate (LGF.A) and 21st Century Fox (FOX).