Rent-A-Center determined Vintage's proposal significantly undervalues company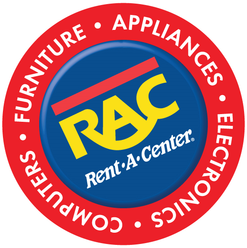 In a regulatory filing, Rent-A-Center (RCII) said that in a private letter, dated June 20 from Vintage Capital Management, LLC to Rent-A-Center financial advisor, Vintage made an unsolicited proposal to acquire 100% of the common stock of Rent-A-Center in a go-private transaction for $15.00 per share.
The letter from Vintage was subsequently shared with the entire Rent-A-Center Board of Directors.
"On July 5, 2017, following a thorough review by the Rent-A-Center Board of Directors, with the assistance of its financial and legal advisors, the Company formally rejected Vintage's proposal. The Rent-A-Center Board of Directors is committed to acting in the best interests of the Company and all of its stockholders. The Board remains open-minded and regularly reviews the Company's strategic priorities and opportunities and assesses them against a variety of strategic options.
The Board determined that Vintage's proposal significantly undervalues the Company and that the strategic plan currently being implemented by Rent-A-Center positions the Company to deliver greater value to its stockholders than Vintage's inadequate and opportunistic proposal.
Rent-A-Center's strategic plan includes a renewed focus on strengthening its Core U.S. business; optimizing and growing its Acceptance Now business; and leveraging technology investments to expand distribution channels and integrate retail and online offerings.
These initiatives are already delivering substantial progress in key performance metrics, including improved same-store sales and reductions in delinquencies.
The Rent-A-Center Board of Directors and management team remain focused on expeditiously executing the strategic plan to restore growth and improve profitability and will continue to act in the best interests of the Company and all stockholders."
The article does not constitute investment advice. Each reader is encouraged to consult with his or her individual financial professional and any action a reader takes as a result of information presented here is his or her own responsibility.