Barron's, the weekly publication owned by the Wall Street Journal, in its latest issue is bullish on several names. They include: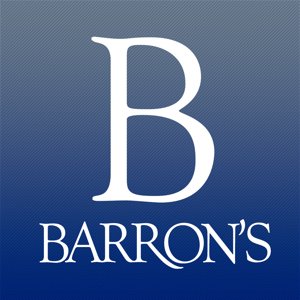 Adidas could double as profit margins expand, Barron's says – Despite the nearly 40% run up in the past 12 months, adidas (ADDYY) shares still have significant upside, particularly if the company can make good on its goal of achieving the lofty profit margins of rival Nike (NKE), Victor Reklaitis writes in this week's edition of Barron's, citing portfolio managers for European equities at Hermes Investment Management.
Vertex, Gilead seen as innovators, Barron's says – Jason #Kritzer and Samantha Pandolfi, co-managers of Eaton Vance Worldwide Health Sciences fund, believe it is "a great time" to invest in the health care sector, with a lot of innovation under way by drugmakers, medical-device companies and companies developing technologies used to deliver health care, Johanna Bennett writes in this week's edition of Barron's. Eaton Vance finds innovation in Vertex (VRTX), Zoetis (ZTS), and Gilead (GILD), publication notes.
Visteon rally far from over, Barron's says – In a follow-up story, Barron's tells readers that while shares of Visteon (VC) are up sharply this year, due to the popularity of the company's auto electronics, the stock could have more room to run. Rapid earnings growth could power Visteon's shares to $116 from $105, and a deal could lift them even higher, the publication notes, adding that potential buyers include nontraditional auto plays, such as Apple (AAPL) and Alphabet (GOOGL; GOOG), which are developing driverless cars.
Cisco seems undervalued as future looks brighter, Barron's says – Seen as "Old Tech," Cisco (CSCO) seems overlooked, while Verint Systems appears overvalued, Vito Racanelli writes in this week's edition of Barron's. With its 3.7% dividend yield, the former could be just "the ticket for a healthy-double-digit annual return" with somewhat low downside over the next 24 months, the publication notes.
Trade policy may favor some Americans over others, Barron's say – Steel tariffs and import restrictions may secure profits for steel mills and employment for steel workers, but will inevitably drive up the cost of any product, Thomas Donlan writes in this week's edition of Barron's, noting that other American companies are the customers of the U.S. steel industry and protectionism will not put them first. While protecting steel is supposed to solidify national defense, protectionism actually "hardens the economic arteries of commerce," Donlan added. Companies that may be impacted by Trump's potential steel tariffs include U.S. Steel (X), AK Steel (AKS), Nucor (NUE), Steel Dynamics (STLD), ArcelorMittal (MT), Alcoa (AA), and Century Aluminum (CENX).
Whirlpool could rise 35% next year, Barron's says – Whirlpool (WHR) is a "cash machine" for shareholders, and despite coping with the aftermath of the U.S. housing crisis, price competition from South Korean rivals, and troubled markets like Brazil, the maker of washers, dryers, dishwashers, ovens, and refrigerators has more than doubled earnings since 2012, Robin Goldwyn Blumenthal writes in this week's edition of Barron's. The shares remain cheap, the publication noted, but the stock may be worth about $260 a share, or 35% higher, if Whirlpool can continue to execute well in the year ahead.
Orion Engineered aiming for continued gains, Barron's says – The carbon-black market is growing twice as fast as the commodity business and is more profitable, Nicholas #Jasinski writes in this week's edition of Barron's. Orion Engineered (OEC) is the smallest of the three key global players, after Cabot (CBT) and Aditya Birla, but is the largest in the specialty carbon-black market, and "a little gem hiding in all of this black dust," the publication noted. Orion's long-term relationships with customers give the company the bargaining power to negotiate contracts indexed to the cost of carbon black's main input, namely oil, the report added.
Bearish Names
Premium video on demand may pressure movie-theater operators, Barron's says – This year, stocks of AMC Entertainment (AMC), Regal Entertainment (RGC) and Cinemark (CNK) have declined due to a "mediocre" summer box office on franchise fatigue, more beguiling choices on Netflix (NFLX) or Amazon (AMZN), and as technology is changing people shop, Kopin Tan writes in this week's edition of Barron's. Studios and distributors like Comcast's (CMCSA; CMCSK) Universal Pictures or Walt Disney (DIS) are now debating how to roll out "premium video-on-demand," which lets viewers watch a movie within a day to 50 days after it hits the big screen, the publication adds, pointing out that while this can benefit the studios, theaters will have much to lose.
Verint looks overvalued given performance, Barron's says – Riding the "tech momentum" but looking overvalued, Verint Systems weakening track record over the past four years suggests that investor enthusiasm is misplaced, Vito Racanelli writes in this week's edition of Barron's. Verint Systems (VRNT) does not look like a tech company with sustainable growth, with its revenue growth dropping steadily, the report notes.
To read stories similar to this, sign up for a membership to Stockwinners.
The article does not constitute investment advice. Each reader is encouraged to consult with his or her individual financial professional and any action a reader takes as a result of information presented here is his or her own responsibility.