Loxo Oncology says 292 data to be presented at upcoming lung cancer conference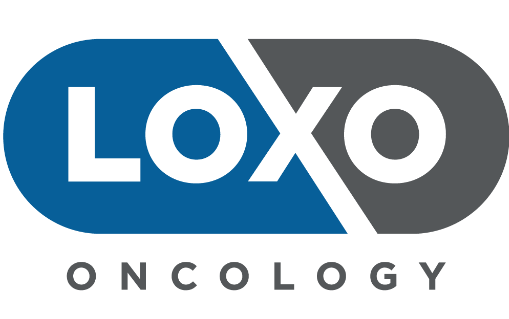 Loxo Oncology (LOXO) announced earlier that its investigators will present initial clinical data for LOXO-292 at the International Association for the Study of Lung Cancer, or IASLC, World Conference on Lung Cancer to be held October 15-18.
The oral presentation will include case reports for two patients with RET fusion lung cancer, previously treated with multikinase inhibitors, who received LOXO-292, Loxo Oncology's highly selective RET inhibitor in clinical development for the treatment of patients with cancers that harbor abnormalities in the rearranged during transfection kinase.
BACKGROUND
In June 2017, Loxo Oncology said it will seek US Food and Drug Administration approval for larotrectinib as a treatment for patients with TRK fusion-positive tumors after three-quarters of participants in a combined analysis responded to the drug.  TRK fusions occur in between 1,500 and 5,000 cancer patients per year, comprising 1 to 3 percent of cancer cases.
Loxo has been in discussions with the FDA about the larotrectinib program for the past year and a half, and expects to submit the NDA later this year or early next year, with the potential for an FDA decision by mid-2018. As the only selective pan-TRK inhibitor currently in clinical development, larotrectinib could "potentially be the first novel targeted therapy that's developed and eventually used in a tumor-agnostic manner," said LOXO CEO in June.
LOXO 292
LOXO-292 is a potent, oral and selective investigational new drug in clinical development for the treatment of patients with cancers that harbor abnormalities in the rearranged during transfection (RET) kinase. RET fusions have been identified in approximately 2% of non-small cell lung cancer, 10-20% of papillary thyroid cancer, and a subset of colon and other cancers. RET point mutations account for approximately 60% of medullary thyroid cancer.
Both RET fusion and select RET mutated cancers are primarily dependent on this single activated kinase for their proliferation and survival. This dependency, often referred to as "oncogene addiction," renders such tumors highly susceptible to small molecule inhibitors targeting RET. LOXO-292 was designed to inhibit native RET signaling as well as anticipated acquired resistance mechanisms that could otherwise limit the activity of this therapeutic approach. LOXO-292 is currently being studied in a Phase 1 trial.
PRICE ACTION
In Wednesday's trading, Loxo shares have jumped $12.09, or 16%, to $87.20.
---
STOCKWINNERS
To read timely stories similar to this, along with money making trade ideas, sign up for a membership to Stockwinners. 
This article does not constitute investment advice. Each reader is encouraged to consult with his or her individual financial professional and any action a reader takes as a result of information presented here is his or her own responsibility.