FDA warns of serious liver injury with Intercept's Ocaliva
Updated with Analysts' Comments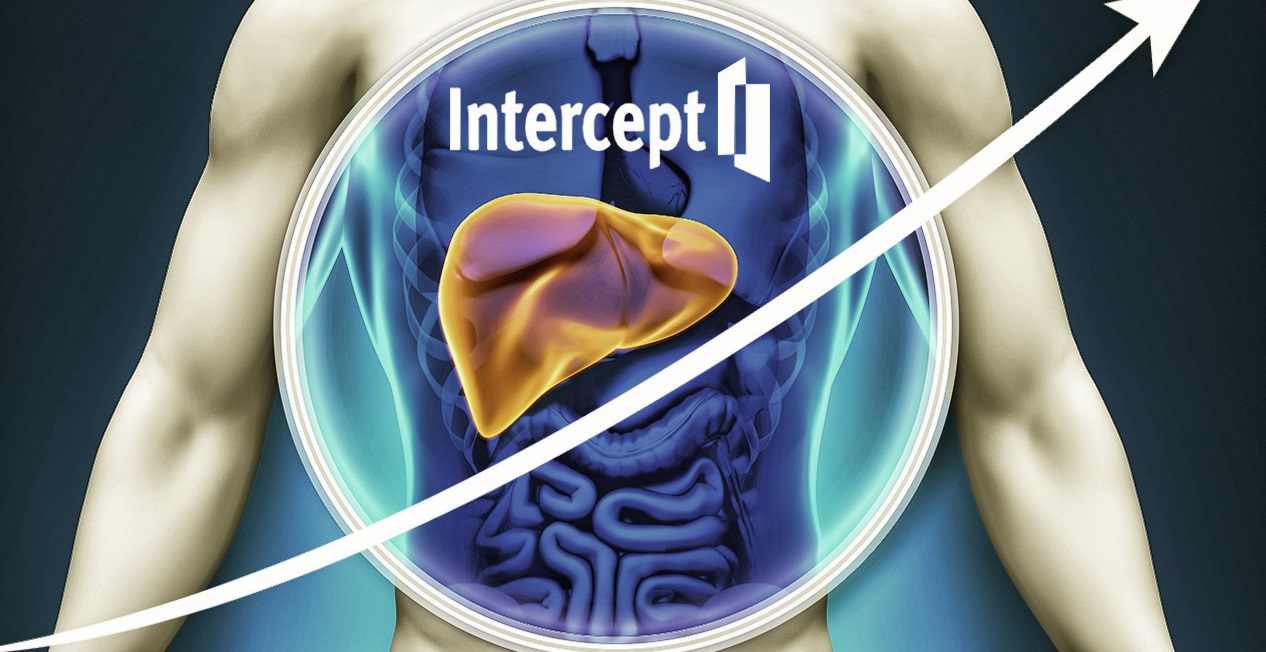 The Food and Drug Administration is warning that Intercept Pharmaceuticals' Ocaliva is being incorrectly dosed in some patients with moderate to severe decreases in liver function, resulting in an increased risk of serious liver injury and death.
In a safety communication, the agency said these patients are receiving excessive dosing, particularly a higher frequency of dosing than is recommended in the drug label for them.
Ocaliva may also be associated with liver injury in some patients with mild disease who are receiving the correct dose, the FDA adds.
"The recommended dosing and monitoring for patients on Ocaliva are described in the current drug label. We are working with the drug manufacturer, Intercept Pharmaceuticals, to address these safety concerns," it noted.
The agency writes that health care professionals should determine the patient's baseline liver function prior to starting Ocaliva.
Shares of Intercept  (ICPT) are down 2% to $95.80 following the safety communication posted by the FDA. Last week, the company sent doctors a letter warning of possible side effects with its drug. On the news, shares dropped more than 20%.
ANALYSTS'  COMMENTS
Leerink analyst Joseph #Schwartz noted the FDA issued a new warning letter about liver injury risk with Intercept's #Ocaliva that echoes much of the same content as the last week's "Dear Doctor" letter, but includes a warning that pertains to a larger portion of PBC patients.
The FDA's mention of 19 deaths and worsening of PBC cases is "particularly concerning" and could tilt it toward a black box warning for the drug, added Schwartz.
The analyst, who thinks Ocaliva adoption in PBC patients could face headwinds from safety issues, keeps a Market Perform rating on Intercept shares.
Jefferies analyst Michael #Yee believes the details in today's FDA communication on #Ocaliva are largely in line with what was highlighted last week in Intercept Pharmaceuticals' safety patient letter to doctors.
"Big picture, this is largely old news and already known," Yee tells investors in an intraday research note.
The risk/benefit of Ocaliva still "clearly favors" its use in primary biliary cholangitis patients that have a lack of alternative treatment options, the analyst contends.
He views today's stock pullback as overdone and recommends buying Intercept at current share levels. Yee argues the stock currently ascribes no value to the "much larger and valuable" Phase III nonalcoholic steatohepatitis program. The analyst has a Buy rating on the shares with a $275 price target.
Citi analyst Joel Beatty views the FDA's safety communication today on Ocaliva as a "new negative" for shares of Intercept Pharmaceuticals. The communication included additional details beyond what Intercept included last week in its letter to doctors, Beatty tells investors in an intraday research note.
A "notable positive," however, is that the FDA did not accompany the communication with a label change or black box warning, the analyst adds. He sees today's development as increasing investor concern over whether Ocaliva will get a black box warning.
The analyst continues to think such a warning is a not a given, but does believe the safety communications will hurt the drug's competitiveness in nonalcoholic steatohepatitis. Beatty has a Buy rating on Intercept with a $150 price target.
Wells Fargo downgraded the stock to Market Perform from Outperform.
Baird analyst Brian Skorney would continue to be a buyer or Intercept on today's selloff saying it is an overreaction to a drug safety communication that is more detailed than last week's Dear HCP letter but is nothing that he views as a concern, given the characteristics of these patients.
#Skorney views the selloff as "extreme" and reiterates his Outperform rating and $332 price target.
---
STOCKWINNERS
To read timely stories similar to this, along with money making trade ideas, sign up for a membership to Stockwinners. 
This article does not constitute investment advice. Each reader is encouraged to consult with his or her individual financial professional and any action a reader takes as a result of information presented here is his or her own responsibility.