Medical diagnostics stocks slide after CMS proposes cuts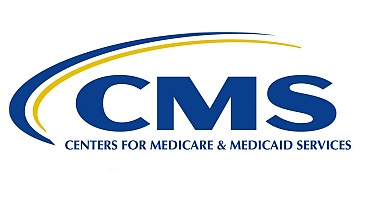 Following the news of the proposed Protecting Access to Medicare Act changes, including a bigger than expected reduction in clinical lab fee schedule spending, Raymond James analyst Nicholas #Jansen downgraded Quest Diagnostics (DGX) to Market Perform.
Meanwhile, his peer at Craig-Hallum told investors that the preliminary PAMA impact is near "the worst-case outcome" for the clinical lab industry.
MOVING TO THE SIDELINES ON QUEST
Raymond James' Jansen downgraded Quest Diagnostics to Market Perform from Outperform following the preliminary 2018 Clinical Laboratory Fee Schedule, or #CLFS , rates released Friday evening, which he believes were close to the worst-case reduction and create an overhang for the sector.
Based on the proposal, there is a 21.9% reduction expected over the coming years, with 58% of the total codes seeing the maximum 10% reduction in 2018, he explained.
The analyst argued that the CLFS came in steeper than anticipated and will likely make it more difficult for Quest to achieve previously communicated 2020 forecasts.
In a statement over the weekend, Quest Diagnostics said it was "deeply disappointed that CMS has issued draft 2018 Medicare payment rates that are not market-based and derived from flawed market data collection that excluded key components of the lab market," adding that it plans to "explore all available options, including the courts if necessary."
BUYING ON WEAKNESS
Commenting on the PAMA news, Craig-Hallum analyst Kevin #Ellich said that the preliminary impact is near the worst-case outcome for the clinical lab industry with a 9%-10% reduction in CLFS spending.
The analyst told investors that he thinks the labs stocks could come under pressure and that he would use the weakness as a buying opportunity for LabCorp of America (LH), NeoGenomics (NEO) and Exact Sciences (EXAS).
Additionally, Ellich pointed out that he expects Quest Diagnostics and LabCorp to manage cuts and gain market share. Meanwhile, SunTrust analyst David MacDonald argued in a research note of his own that the exposure of LabCorp and Quest Diagnostics is "manageable," and that he recommends buying the shares on any "meaningful" weakness.
FEW WINNERS
Canaccord analyst Mark #Massaro also commented on the #PAMA announcement, saying the cuts were greater than he expected and that he believes the brunt of the cuts will impact "mom and pop" small labs that lack scale.
This environment will allow lab leaders LabCorp, Quest, and even Genomic Health to consolidate weaker players, he contended.
Nonetheless, the analyst noted that he views LabCorp, Quest Diagnostics and GenMark (GNMK) as the "losers" after the news, and Genomic Health (GHDX), VeraCyte (VCYT) and Vermillion (VRML) as among the "few winners."
PRICE ACTION
In Monday's trading, shares of Quest Diagnostics have dropped over 7% to below $95, while LabCorp's stock has slipped nearly 4% to $149 per share.
---
STOCKWINNERS
To read timely stories similar to this, along with money making trade ideas, sign up for a membership to Stockwinners. 
This article does not constitute investment advice. Each reader is encouraged to consult with his or her individual financial professional and any action a reader takes as a result of information presented here is his or her own responsibility.