Ionis, Sarepta dip in wake of FDA adverse event search change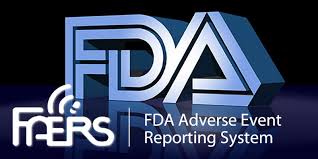 Shares of Ionis Pharmaceuticals (IONS) and Sarepta Therapeutics (SRPT) have both slid on Friday as the new, more user-searchable FDA Adverse Events Reporting System has driven attention, which some argue is misplaced, to reported deaths seen in patients using the companies' therapies.
FDA SYSTEM UPDATE
Yesterday, the FDA announced its launch of a new user-friendly search tool that improves access to data on adverse events associated with drug and biologic products through the FDA's Adverse Event Reporting System, or FAERS.
In its announcement, the FDA stated:
"While the FAERS dashboard now offers stakeholders many more ways of searching for and organizing data on adverse events reported to the FDA for many drug and biologic products, there remain limitations to the data…while FAERS contains reports on a particular drug or biologic, this does not mean that the drug or biologic caused the adverse event."
Other limitations include duplicate and incomplete reports are in the system, the information in reports has not been verified and rates of occurrence cannot be established with reports, the FDA adds.
FAERS REPORTS PASSED AROUND
The early weakness in shares of Ionis was attributed to a link being passed around by traders that shows nine patients have died while taking Spinraza.
Ionis partners with Biogen (BIIB) on the spinal muscular atrophy drug. Similarly, early weakness in Sarepta was attributed to a link showing patients taking Exondys 51 have had 11 serious cases, with three dying.
EXPERTS ADVISE CAUTION
Baird biotechnology analyst Brian #Skorney tweeted this morning, "This is what happens when FAERS becomes easily searchable. Folks who haven't been looking at it for years don't understand the data."
STAT's Adam #Feuerstein has also tweeted, "Today's pastime seems to be searching FDA's FAERS database and tweeting side effects/deaths out of context."
BMO Capital analyst Do #Kim believes the pressure on Ionis shares after nine reported deaths of Spinraza patients were found using the FDA FAERS database is unwarranted, noting that SMA Type 1 is usually fatal before one year. The analyst believes these deaths are not drug related and thinks the Q3 consensus Spinraza estimate is beatable. Kim keeps an Outperform rating on Ionis shares.
Nomura Instinet analyst Christopher Marai tells investors in an intraday research note titled "Deaths Consistent with DMD, Not Drug Related."
The deaths reported are not related to the drug and are consistent with outcomes in late-stage Duchenne muscular dystrophy, Marai tells investors in a research note after speaking with the company. He believes the deaths highlight the "extreme unmet need faced by patients with DMD and importance of early dosing." The analyst recommends accumulating shares of Sarepta on today's weakness. Exondys-51's safety profile to date suggest it remains a "very safe therapeutic," Marai adds.
He keeps a Buy rating on Sarepta with an $84 price target
 Credit Suisse analyst Alethia #Young said she spoke to Sarepta management after receiving questions about Exondys 51 after the FDA made its Adverse Events Reporting Database a public site. All 3 cases of deaths that were brought up by those searching the FAERS were older patients who were at the end of their life and not related to the study drug, Young said she was told.
The analyst has an Outperform rating on Sarepta shares.
IONIS RESPONDS
#Ionis Pharmaceuticals (IONS) spokesman Wade Walke told Bloomberg that the Spinraza patient deaths in the FDA database are "not surprising," as type 1 spinal muscular atrophy drug patients are babies that usually live an average of 6-10 months.
"This is an extremely terrible disease: its normal course is death or permanent ventilation," Walke told the news agency. He noted that Ionis and its partner Biogen (BIIB) are trying to push for earlier treatment via newborn screening since the companies had seen deaths in Phase 3 studies as well.
PRICE ACTION
In Fridy's trading, Ionis shares remain about 5% lower, though this is off the stock's worst levels of the session. Meanwhile, Sarepta is near its session lows with a slide of over 6%.
---
STOCKWINNERS
To read timely stories similar to this, along with money making trade ideas, sign up for a membership to Stockwinners. 
This article does not constitute investment advice. Each reader is encouraged to consult with his or her individual financial professional and any action a reader takes as a result of information presented here is his or her own responsibility.