Shopify seeks to defend against short-seller after earnings beat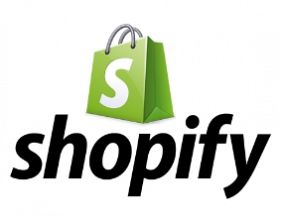 Shares of Shopify (SHOP) dropped in Tuesday's trading despite the company posting quarterly results that beat analysts' expectations.
The company continued to defend itself against criticism of short-seller Andrew Left, who has accused the company of being the "hottest new get rich quick scheme on the internet" and "a business dirtier than Herbalife (HLF)."
EARNINGS BEAT
Shopify, a Canadian retail software company, Tuesday morning reported third quarter adjusted earnings per share of 5c on revenue of $171.5M, exceeding analysts' estimates calling for a loss per share of (1c) on revenue of $165.6M.
Subscription Solutions revenue was up 65% to $82.4M, Shopify said.
Shopify raised its fiscal year 2017 revenue view to $656M-$658M from $642M-$648M, above analysts' estimates of $648.3M, and forecast fourth quarter revenue to be $206M-$208M, also above the $203.7M consensus.
SHOPIFY AND ANDREW LEFT
Andrew Left, a short-seller who founded Citron Research, published a report on Shopify earlier this month claiming shares "should be down 45% immediately….and that is before the company is caught by the FTC."
According to Left's report, Shopify "hides under the shroud of a cloud based e-commerce solution for Small and Medium sized Business," but is actually the "promoter of the hottest new get rich quick scheme on the internet," and he believes the FTC "will take notice."
Additionally, Citron called Shopify "a business dirtier than $HLF [Herbalife]," which has been the target of FTC scrutiny and a well-publicized short held by Bill Ackman.
Left told Reuters a week later that he will "most likely" issue a follow-up report and that he is "looking at many parts" of Shopify's business.
On its quarterly earnings conference call this morning, Shopify defended itself against Left's claims, with CEO Tobias Lutke, who has previously called Left a "short-selling troll," denying his "preposterous," "unsubstantiated" claims.
"We don't sell business opportunities — we sell a commerce platform," Lutke told analysts and investors, adding that Shopify fully complies with FTC rules. Lutke also said the company has not been contacted by the FTC regarding Left's criticisms.
RESPONSE to EARNINGS
Citron Research posted a response to Shopify's conference call comments, stating in part: "We have no interest in going back and forth with Shopify, we are releasing this commentary as a response to the numerous media requests we have received. Citron understands Shopify's platform is effective for small and medium sized businesses to launch e-commerce platforms. We never doubted they have good software for accomplishing this task. That being said, we were unimpressed by the company's response to Citron's conclusion that Shopify sells business opportunities through affiliate marketers, and they depend on affiliate marketing to drive their growth metrics. It is impossible to understand the real strength of Shopify's core business without getting specifics of their true customer acquisition cost. To accomplish that, churn needs to be analyzed, so investors can discount or strip out the dirty/illegal part of their business that will inevitably be curbed by regulators. Immaturity and hubris of management prevents them from addressing these issues…Citron has assembled a comprehensive folder, which we have forwarded to the FTC, and we are certain that the company will face an investigation for selling business opportunities."
PRICE ACTION
Shopify shares trading in New York are down over 11% to $97.22. SHOP has a 52-weeks trading range of $37.74 – $123.94.
---
STOCKWINNERS
To read timely stories similar to this, along with money making trade ideas, sign up for a membership to Stockwinners. 
This article does not constitute investment advice. Each reader is encouraged to consult with his or her individual financial professional and any action a reader takes as a result of information presented here is his or her own responsibility.