Celgene says GED-0301 phase III REVOLVE trial to discontinue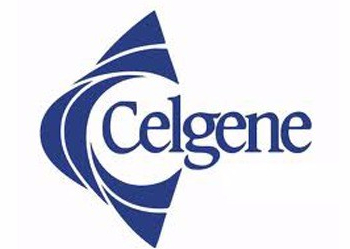 Celgene Corporation (CELG) announced that the GED-0301 phase III REVOLVE trial in Crohn's disease and the extension trial will discontinue.
Celgene has decided to stop the trials following an October recommendation of the Data Monitoring Committee, which assessed overall benefit/risk during a recent interim futility analysis.
There were no meaningful safety imbalances identified in the analysis.
At this time, the phase III DEFINE trial in Crohn's disease will not be initiated.
Celgene is waiting to review the full dataset from the phase II trial with GED-0301 in ulcerative colitis to determine next steps.
"We thank the patients and the investigators involved in the REVOLVE trial," said Scott Smith, President and Chief Operating Officer for Celgene.
"Crohn's disease is a debilitating condition with few effective long-term treatment options. While we are disappointed with the results of REVOLVE, we remain committed to advancing our portfolio of novel medicines for patients suffering from this disease and other inflammatory bowel disorders."
ANALYSTS'  COMMENTS
UBS analyst Carter Gould lowered his price target on Celgene to $146 from $153 following its Crohn's disease drug failure. The analyst said there was a lot of skepticism from investors on the drug's prospects, but they are optimistic about the prospects for the next product cycle, which includes ozanimod and luspatercept. Gould maintained his Buy rating on Celgene shares.
Oppenheimer analyst Leah Rush Cann lowered her price target for Celgene shares to $170 from $175 after the company announced that the Mongersen phase III trial in Crohn's disease and the extension trial will discontinue. The analyst dropped her 2019 earnings per share estimate to $6.80 after removing anticipated Mongersen sales in Crohn's disease. She views the risk/reward on shares as favorable and keeps an Outperform rating on the name.
Credit Suisse analyst Alethia Young lowered her price target on Celgene to $145 from $156 after the company announced it has discontinued the GED-0301 Phase 3 program in Crohn's disease. It appears the trial was ended early due to efficacy, since there was no safety imbalance noted, Young said. GED-301 was the program where skepticism was the highest, Young tells investors, adding that she remains confident in ozanimod in ulcerative colitis and noting that ozanimod is also an option in Crohn's. She keeps an Outperform rating on Celgene, citing its "broad and diversified" pipeline, which she sees making this setback "manageable."
Stifel analyst Thomas Shrader removed all GED-0301 associated revenues from his forecasts for Celgene after the company's "carefully worded" statements about discontinuing the GED-0301 Phase III trial due to a non-compelling risk-reward, but no safety imbalances. While a disappointment, the discontinuation may reflect an "increasingly sharp-penciled" style to move on from unpromising programs quickly considering Celgene's deep pipeline, Shrader tells investors. The analyst, who sees Celgene having plenty of time to find new products before the Revlimid franchise sees significant declines, keeps a Buy rating on the stock but lowered his price target to $149 from $155.
Leerink analyst Geoffrey Porges says the discontinuation of its GED-0301 program in inflammatory bowel disease is likely to cost Celgene up to $2B in long-term revenue and up to 4%-5% in value. The outcome, however, does not impair the value of other elements of the company's portfolio, particularly ozanimod, Porges tells investors in a research note. He lowered his price target for Celgene shares to $156 from $159 and reiterates an Outperform rating on the name.
Morgan Stanley analyst Matthew Harrison, who already had an Underweight rating on Celgene shares, called the company's halting of its Phase 3 GED-0301 program a "major negative" and predicted the stock will likely fall 5%-10% following the news. While it was known that GED-0301 was one of the more risky assets in Celgene's pipeline, Harrison also believes it was thought of as a significant potential driver of upside, which is now removed.
Baird analyst Brian Skorney downgraded Celgene to Neutral from Outperform. The analyst cited the company's announced failure of GED-301 in Crohn' disease. He removed it from his model and lowered his prospects for long-term growth. Skorney cut his price target to $136 from $162 on Celgene shares, which were also downgraded to Neutral from Buy at Citi this morning.
Wells Fargo analyst Jim Birchenough views Celgene's discontinuation of development for GED-0301 for Crohn's Disease as a temporary disappointment. The analyst does not see any read-through to Celgene's anchor strategy in inflammatory bowel disease with Ozanimod, where he expects positive Crohn's disease data within weeks. He notes GED-0301 is not a contributor to his valuation or assumptions. Birchenough keeps an Outperform rating on Celgene with a $163 price target.
PRICE  ACTION
CELG closed at $135.96. Shares last traded at $128.25. Stock has a 52-weeks trading range of $96.93 – $147.17.
---
STOCKWINNERS
To read timely stories similar to this, along with money making trade ideas, sign up for a membership to Stockwinners. 
This article does not constitute investment advice. Each reader is encouraged to consult with his or her individual financial professional and any action a reader takes as a result of information presented here is his or her own responsibility.