Barron's, the weekly publication owned by the Wall Street Journal, in its latest issue mentions several names: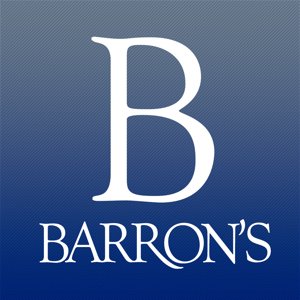 BULLISH  MENTIONS
Local Chinese consumer plays to have significant advantages – China's 19th Communist Party Congress gave expanded powers to President Xi Jinping to wield in a second five-year term as the country's leader, endorsing the continued shift of China's economy toward domestically focused consumer goods and services, which should be bullish for stocks such as Alibaba (BABA) and China Life Insurance (LFC), John Kimelman and Assif Shameen write in this week's edition of Barron's. Meanwhile, U.S. companies with footholds in the country's consumer markets can expect to face regulatory and other roadblocks in the years ahead, they add.
Biotech selloff creates buying opportunity for investors – Biotech companies are not looking that healthy, with Amgen (AMGN), Biogen (BIIB), Celgene (CELG), and Gilead Sciences (GILD) all offering disappointments of one kind or another, but the selloff has created a buying opportunity for investors, Ben Levisohn writes in this week's edition of Barron's. Biotech looks like a victim of high expectations and could be ready to run again, he adds.
Tech giants continue to exploit their dominance – The latest earnings, particularly from Amazon.com (AMZN), Alphabet (GOOGL; GOOG), and Microsoft (MSFT), show that tech giants continue to exploit their dominance to Wall Street's amazement, Tiernan Ray writes in this week's edition of Barron's. All three are examples of network effects, the ability of a business to exploit its position in a kind of virtuous cycle, and the payoff continues to astound Wall Street, he adds, noting that Apple (AAPL) is expected to report earnings this Thursday.
Playing double-up strategy with GE worth considering – General Electric (GE) stock is down 34% this year and seems poised to trade even lower amid fears that it may cut its dividend, Steven Sears writes in this week's edition of Barron's. While Sears has profitably recommended wagering against the stock since May, and still thinks bearish trades make sense, he recognizes that many investors feel stuck with their GE holdings and are not sure what to do. The "humble double-up strategy" is worth considering for anyone who wants to maintain ownership of the stock, and also realize a tax loss, he argues.
Target shares could return up to 30% amid renovation – Target's (TGT) missteps have cost the company $15B in stock-market value over the past three years, Vito Racanelli writes in this week's edition of Barron's. The retailer is now remodeling stores, cutting costs and ramping up its online business to combat Amazon (AMZN), and store traffic and earnings look poised to rise in coming years, which could lead to an upward revaluation of the shares, he adds.
May be 'lots to be gained' from CVS/Aetna possible tie-up – In a follow-up story, Barron's says that while CVS Health (CVS) shares were under pressure following a report by The Wall Street Journal saying the company and Aetna (AET) were in talks, there is "lots to be gained from a tie-up." By securing better drug pricing from CVS than it gets now, Aetna stands to win more health-plan customers, and it can send many of them to CVS for drugs but also for care, the report explains, adding that the deal would help transform CVS into a company that also profits from health outcomes. Further, Barron's argues that it could help protect it from future changes in health-care law, and from losing sales to Amazon (AMZN).
Enterprise Products Partners promises growth, income – Enterprise Product Partners (EPD) is a leader among U.S. energy master limited partnerships but its units are depressed like those of many peers, with investors worrying about slowing growth, competitive pressures, weak energy prices and cuts or moderating gains in distributions, Andre Bary writes in this week's edition of Barron's. However, he argues that compared with other MLPs, Enterprise has better corporate governance and a stronger sheet, offering an "enticing yield" of nearly 7% and a good growth outlook that investors should see as a "winning combination."
Apple iPhone X may be catalyst for Sony – Long ago considered a rival of sorts for Apple (AAPL), Sony (SNE) has instead emerged as one of its key suppliers, but its stock is up just 10% over the past six months, while other suppliers have seen their shares almost double in the same period, Assif Shameen writes in this week's edition of Barron's. Sony supplies iPhone X's12-megapixel camera, as well as state-of-the-art 3-D sensors designed to boost iPhone's Face ID and augmented-reality capabilities, he adds, noting that Jefferies analyst Atul Goyal believes these attributes merit a re-rating for the shares, which he thinks can rise at least 40%.
Shire bear case may be too extreme – While Shire (SHPG) has struggled against generic pressures and rising competition, the bear case may be too extreme, Victor Reklaitis writes in this week's edition of Barron's.
---
STOCKWINNERS
To read timely stories similar to this, along with money making trade ideas, sign up for a membership to Stockwinners. 
This article does not constitute investment advice. Each reader is encouraged to consult with his or her individual financial professional and any action a reader takes as a result of information presented here is his or her own responsibility.