Barron's, the weekly publication owned by the Wall Street Journal, in its latest issue mentions several names: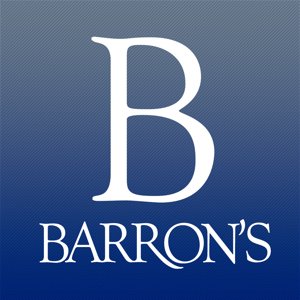 BULLISH  MENTIONS
Alaska air should bounce back in 2018 – While shares of Alaska Air (ALK) are down over 20% this year, they should get back up in 2018, Strauss writes in this week's edition of Barron's. With a lower valuation and a better dividend yield than many rivals, the company should rise after if fully integrates Virgin Air, which already is adding to earnings, he notes.
CBOE should not be treated as 'set and forget'  – Bitcoin futures have pushed CBOE's (CBOE) stock to a new record high, and some see the stock as a way to benefit from investors fascination with Bitcoin, Steven Sears writes in this week's edition of Barron's. However, Sears is recommending that investors no longer treat the shares as a "set and forget" position until it is clearer how the Bitcoin ecosystem will influence CBOE.
Spark Therapeutics selloff may be overdone – Spark Therapeutics (ONCE) shares plunged after the company released disappointing results for its hemophilia A treatment, but the selloff may be overdone given the company's other promising treatments, Andrew Bary writes in this week's edition of Barron's.
More consolidation to come after Disney/Fox deal – Netflix (NFLX) success and its high valuation is forcing the rest of the TV work to scramble, Alex Eule writes in this week's edition of Barron's. In the wake of Disney's (DIS) 21st Century Fox (FOXA; FOX) purchase, investors should expect more consolidation to come, he adds. Given that FOX RSN business looks very similar to MSG Networks (MSGN) and with Disney's deal spurring a new wave of RSN interest, 208 could be the year that MSG gets sold, Barron's says. Other potential attractive targets include AMC (AMCX) and Viacom (VIAB), Eule contends.
BEARISH  MENTIONS
Exxon (XOM) disclosure of climate-change regulation impact has risks – In a filing with the Securities and Exchange Commission, Exxon's board acceded to a proxy request to disclose more about what tightening climate-change regulations may do to the long-term value of its hydrocarbon assets in the ground, Vito Racanelli writes in this week's edition of Barron's. Once Exxon discloses this information, companies that do not will be under pressure, he notes, adding that while more disclosure as a rule is good for shareholders, there are risks as it could hurt its competitive position and the ability to sell assets at a fair price.
New Apple iPhone features also bring software bugs – While each new Apple iPhone (AAPL) brings more "dazzling" features, it also brings a rising number of software bugs, Tiernan Ray writes in this week's edition of Barron's. Apple has little choice but to keep adding features to stay ahead of the pack, and one large cost is having to divert engineers to fix bugs, he adds.
---
STOCKWINNERS
To read timely stories similar to this, along with money making trade ideas, sign up for a membership to Stockwinners. 
This article does not constitute investment advice. Each reader is encouraged to consult with his or her individual financial professional and any action a reader takes as a result of information presented here is his or her own responsibility.