Metropolitan Bank discloses $110M in bitcoin deposits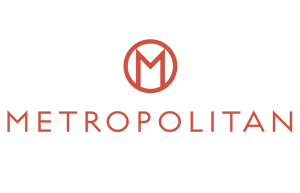 Metropolitan Bank (MCB) said in its quarterly regulatory filing yesterday, "In response to the recent articles published in certain investor websites regarding the impact of cryptocurrencies on our financial statements, we are providing further details regarding our involvement in this area.
Metropolitan Commercial Bank maintains a diversified approach to generating deposits through a number of verticals including borrowing relationships, retail relationships and debit card issuing relationships.
As a part of this strategy, we also have a relationship with a cryptocurrency exchange.
This customer maintains two different types of accounts with us. One account is for its general corporate purposes and the other account is for settlement activities for the benefit of its customers.
The funds deposited by this customer consist of U.S. dollars, not cryptocurrency.
During the three months ended September 30, 2017, this customer maintained an average balance of $108 million in its corporate non-interest bearing account with us. We use these funds in the normal course of business and realize a net interest margin on them.
During the three months ended September 30, 2017, the customer maintained an average balance of approximately $137 million in its non-interest bearing settlement account with us.
We do not use funds in the settlement account for our general funding purposes. These balances are transactional in nature and are kept in the overnight funds with the Federal Reserve Bank. Income realization on these funds is limited to the overnight Fed Funds rate.
As of September 30, 2017, Metropolitan Commercial Bank had total deposits of $1.5 billion.
Deposit balances related to the cryptocurrency corporate account represents roughly 7% of our total deposit base while that of the settlement account represents 9% of our total deposit base.
Since the settlement account is not used for funding purposes, it does not constitute a material source of income or, we believe, liquidity risk for Metropolitan Commercial Bank.
In addition, in the normal course of its business, we provide cash management solutions to our customers including wire transfers, ACH and foreign exchange conversion which are also offered to the cryptocurrency exchange customer.
These solutions are provided at the normal fee that is charged to all other customers. An increase in transactions results in an increase in our non-interest income."
ANALYST COMMENTS
Piper Jaffray analyst Matthew #Breese raised his earnings estimates for Metropolitan Bank by 6% after the company detailed its exposure to a cryptocurrency exchange.
Metropolitan's exposure to a cryptocurrency exchange averaged $245M in Q3, or 16% of total deposits, Breese tells investors in a research note.
He estimate these items aggregate to 7% of net interest income and 9%-11% of earnings. Yesterday's disclosure is important on both the impact of earnings, the percentage of deposits tied to one customer, and that the bank has exposure to a "controversial industry," Breese tells investors in a research note.
The analyst, despite raising his earnings estimates, keeps a Neutral rating on Metropolitan Bank shares with a $46 price target. He views the company's cryptocurrency exposure as a "double-edged sword for the stock." On the one hand, cryptocurrencies represent a "unique source of potential earnings growth" for Metropolitan, Breese writes. On the other, the volatility and potential regulatory concerns surrounding cryptocurrencies may cause some trepidation for traditional depository investors, the analyst adds.
MCB closed at $44.50.
---
STOCKWINNERS
To read timely stories similar to this, along with money making trade ideas, sign up for a membership to Stockwinners. 
This article does not constitute investment advice. Each reader is encouraged to consult with his or her individual financial professional and any action a reader takes as a result of information presented here is his or her own responsibility.