Dominion, Scana announce all-stock merger valuing Scana at $55.35 a share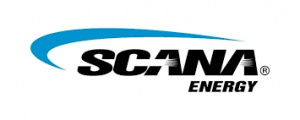 Dominion Energy (D) and Scana Corporation (SCG) announced an agreement for the companies to combine in a stock-for-stock merger in which Scana shareholders would receive 0.6690 shares of Dominion Energy common stock for each share of Scana common stock, the equivalent of $55.35 per share, or about $7.9B based on Dominion Energy's volume-weighted average stock price of the last 30 trading days ended Jan. 2.
Including assumption of debt, the value of the transaction is approximately $14.6B.
The agreement also calls for significant benefits to Scana's South Carolina Electric & Gas Company subsidiary electric customers to offset previous and future costs related to the withdrawn V.C. Summer Units 2 and 3 project.
After the closing of the merger and subject to regulatory approvals, this includes: A $1.3B cash payment within 90 days upon completion of the merger to all customers, worth $1,000 for the average residential electric customer.
Payments would vary based on the amount of electricity used in the 12 months prior to the merger closing; An estimated additional 5% rate reduction from current levels, equal to more than $7 a month for a typical SCE&G residential customer, resulting from a $575M refund of amounts previously collected from customers and savings of lower federal corporate taxes under recently enacted federal tax reform; A more than $1.7B write-off of existing V.C. Summer 2 and 3 capital and regulatory assets, which would never be collected from customers.
This allows for the elimination of all related customer costs over 20 years instead of over the previously proposed 50-60 years; Completion of the $180M purchase of natural-gas fired power station at no cost to customers to fulfill generation needs.
Scana would operate as a wholly owned subsidiary of Dominion Energy.
It would maintain its significant community presence, local management structure and the headquarters of its SCE&G utility in South Carolina.
The transaction would be accretive to Dominion Energy's earnings upon closing, which is expected in 2018 upon receipt of regulatory and shareholder approvals.
The merger also would increase Dominion Energy's compounded annual earnings-per-share target growth rate through 2020 to 8% or higher.
The merger is contingent upon approval of Scana's shareholders, clearance from the U.S. Federal Trade Commission/the U.S. Department of Justice under the Hart-Scott-Rodino Act, and authorization of the Nuclear Regulatory Commission and Federal Energy Regulatory Commission.
Scana and Dominion Energy also will file for review and approval from the public service commissions of South Carolina, North Carolina, and Georgia.
---
STOCKWINNERS
To read timely stories similar to this, along with money making trade ideas, sign up for a membership to Stockwinners. 
This article does not constitute investment advice. Each reader is encouraged to consult with his or her individual financial professional and any action a reader takes as a result of information presented here is his or her own responsibility.