Celgene to acquire Impact Biomedicines, adds Fedratinib to pipeline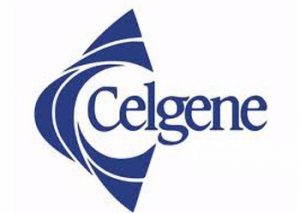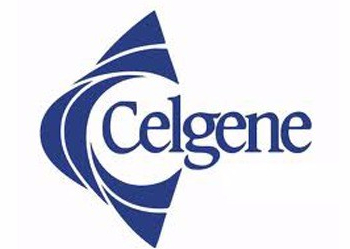 Celgene (CELG) and privately held Impact Biomedicines announced the signing of a definitive agreement in which Celgene will acquire Impact Biomedicines, which is developing fedratinib for myelofibrosis and polycythemia vera.
Under the terms of the agreement, Celgene will pay approximately $1.1B upfront and up to $1.25B in contingent payments based on regulatory approval milestones for myelofibrosis.
Additional future payments for regulatory approvals in additional indications and sales-based milestones are also possible.
#Fedratinib, a highly selective JAK2 kinase inhibitor, was evaluated in 877 patients across 18 clinical trials.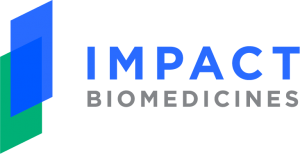 In a randomized, placebo-controlled, phase III pivotal trial for patients with treatment-naive myelofibrosis, fedratinib demonstrated statistically significant improvements in the primary and secondary endpoints of splenic response and total symptom score, respectively.
In an exploratory subgroup analysis, these improvements were observed regardless of a patient's baseline platelet count. A multi-center, single-arm phase II trial evaluated fedratinib in myelofibrosis patients who were found to be resistant or intolerant to ruxolitinib, a JAK1/JAK2 inhibitor. In this second-line setting, fedratinib demonstrated clinically meaningful improvements in splenic response and total symptom score.
#JAKARTA-2 was stopped prematurely due to a clinical hold placed on the fedratinib program by the U.S. Food and Drug Administration after potential cases of Wernicke's encephalopathy were reported in eight out of 877 patients receiving one or more doses. The FDA removed the clinical hold in August 2017.
Based on the reported benefit risk profile of fedratinib from the JAKARTA-1 and JAKARTA-2 clinical trials, regulatory applications in #myelofibrosis are planned beginning in the middle of 2018.
Myelofibrosis is a serious bone marrow disorder that disrupts body's normal production of blood cells. The result is extensive scarring in one's bone marrow, leading to severe anemia, weakness, fatigue and often an enlarged spleen.
Myelofibrosis is an uncommon type of chronic #leukemia — a cancer that affects the blood-forming tissues in the body. Myelofibrosis belongs to a group of diseases called myeloproliferative disorders.
 Many people with myelofibrosis get progressively worse, and some may eventually develop a more serious form of leukemia. Yet it's also possible to have myelofibrosis and live symptom-free for years.
CELG
closed at $104.99.
---
STOCKWINNERS
To read timely stories similar to this, along with money making trade ideas, sign up for a membership to Stockwinners. 
This article does not constitute investment advice. Each reader is encouraged to consult with his or her individual financial professional and any action a reader takes as a result of information presented here is his or her own responsibility.
---