Barron's, the weekly publication owned by the Wall Street Journal, in its latest issue mentions several names: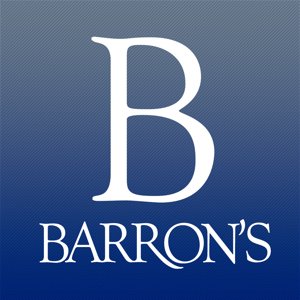 BULLISH   MENTIONS:
Biotech could be headed for a revival – Big biotechnology stocks could be headed for a revival, Ben Levisohn writes in this week's edition of Barron's. Biogen (BIIB) and Celgene (CELG) finished the week higher, AbbVie (ABBV) gained 14% after releasing earnings, and Gilead (GILD) rose 5% after a rating upgraded, he notes. Overall, the sector should also benefit from increased merger activity, lower taxes, and a less-onerous regulatory regime, the report adds.
Goldman Sachs regaining 'its touch,'  – While Goldman Sachs' (GS) overall financial results have been strong, with three out of four of its main business units thriving, trading has been reduced to crumbs, Jack Hough writes in this week's edition of Barron's. Further, its competitor, Morgan Stanley (MS), surpassed it in market value for the first time in a decade, despite Goldman Sachs shares hitting a new 52-week high, he notes. Nonetheless, this makes an opportune time to buy Goldman Sachs stock, he argues, as the bank is more diversified than it was before the financial crisis and as it becomes more prosperous given expansion in mergers, lending and money management.
Domestic companies to go on spending spree – Capital spending has picked up and shows signs of staying strong this year, with help from tax overhaul as it lowers the corporate tax and offers a chance for companies to repatriate overseas cash, Lawrence Strauss writes in this week's edition of Barron's. Apple, for instance, has announced that it expects to invest more than $30B in capex in the U.S. over the next five years, he notes.
BEARISH  MENTIONS
Investors should sell First Solar (FSLR), pocket gain – In a follow-up story, Barron's notes that President Trump has imposed 30% tariffs on solar cells and modules, which will likely drive the panel's prices higher and reshuffle the renewable-energy industry. First Solar's products will be exempt from the tariff and its stock has jumped 54% since then, the report says, adding that investors should sell the stock and pocket that gain. Most solar stocks remain risky bets as the tariff will drive up prices in the U.S. and given the supply-demand imbalance, Barron's contends.
Snap-On could miss consensus EPS this year. – Shares of Snap-On (SNA) have tooled along nicely for years, but the joyride may be over soon as potential headwinds could cause the company to miss consensus earnings per share expectations this year, Vito Racanelli writes in this week's edition of Barron's. An increasing number of borrowers are falling behind and recent evidence points to a slowdown in organic growth in the main tools division, the biggest of Snap-on's businesses, he notes.
---
STOCKWINNERS
To read timely stories similar to this, along with money making trade ideas, sign up for a membership to Stockwinners. 
This article does not constitute investment advice. Each reader is encouraged to consult with his or her individual financial professional and any action a reader takes as a result of information presented here is his or her own responsibility.