PTC Therapeutics reports preliminary data from FIREFISH trial in Type 1 SMA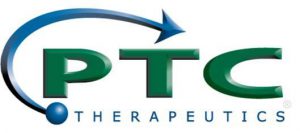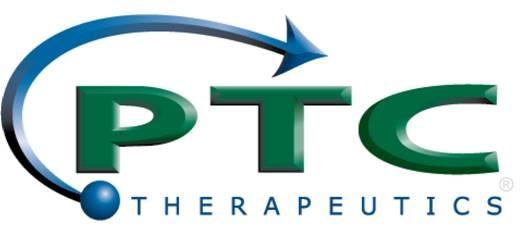 PTC Therapeutics (PTCT) announced the presentation of early interim data from Part 1, the dose-finding portion of the FIREFISH study.
#FIREFISH is a two-part seamless, open-label, multi-center study to investigate the safety and efficacy of RG7916 in infants and babies with Type 1 SMA.
RG7916 has been safe and well tolerated at all doses and there have been no drug-related safety findings leading to withdrawal.
Spinal muscular atrophy (SMA) is a genetic disease affecting the part of the nervous system that controls voluntary muscle movement.
Most of the nerve cells that control muscles are located in the spinal cord, which accounts for the word spinal in the name of the disease. SMA is muscular because its primary effect is on muscles, which don't receive signals from these nerve cells. Atrophy is the medical term for getting smaller, which is what generally happens to muscles when they're not active.
SMA involves the loss of nerve cells called motor neurons in the spinal cord and is classified as a motor neuron disease.
In addition, data on the ability to swallow and requirements for tracheostomy or permanent ventilation, together with overall survival were also presented.
Previously published natural history data indicate that in a comparable historic cohort the median age of event-free survival for SMA Type 1 infants to be between 8 and 10.5 months.
In addition to the oral presentation, three posters were on display during the Congress: updated pharmacodynamic and safety data from SUNFISH Part 1, preliminary evidence for pharmacodynamic effects of RG7916 in JEWELFISH, and preclinical data demonstrating the relationship between central and peripheral SMN protein increase upon treatment with RG7916.
The data presented demonstrate systemic and dose-dependent increase of SMN protein levels.
The data from mice and other species suggest that SMN protein level increases seen in the blood of patients following RG7916 treatment reflect SMN protein level increases in the CNS, muscle and other key issues affected in SMA.
In addition, RG7916 has been safe and well tolerated at all doses and there have been no drug-related safety findings leading to withdrawal.
The U.S. Food and Drug Administration granted orphan drug designation to RG7916 for the treatment of patients with SMA.
---
STOCKWINNERS
To read timely stories similar to this, along with money making trade ideas, sign up for a membership to Stockwinners. 
This article does not constitute investment advice. Each reader is encouraged to consult with his or her individual financial professional and any action a reader takes as a result of information presented here is his or her own responsibility.