lululemon CEO Potdevin resigns over misconduct accusations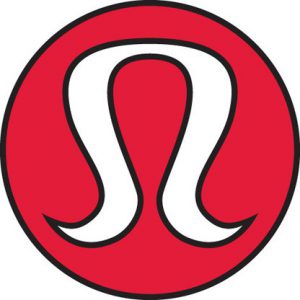 Shares of lululemon athletica (LULU) are in focus after the company announced the resignation of chief executive officer Laurent Potdevin for "conduct" issues.
CEO RESIGNATION
lululemon announced yesterday that Laurent Potdevin has resigned as CEO and member of the board of directors, effective immediately. Potdevin had served as CEO since January 2014.
lululemon expects all employees to exemplify the highest levels of integrity and respect for one another, and Potdevin "fell short of these standards of conduct," the company said, adding that the board has begun a search for a new CEO.
"While this was a difficult and considered decision, the Board thanks Laurent for his work in strengthening the company and positioning it for the future," said Glenn Murphy, executive chairman.
"Culture is at the core of lululemon, and it is the responsibility of leaders to set the right tone in our organization. Protecting the organization's culture is one of the Board's most important duties."
Lululemon has promoted three members of its management team — Celeste Burgoyne, Stuart Haselden and Sun Choe — to oversee more day-to-day operations, marketing, e-commerce growth, product innovation and supply chain enhancements.
According to a Bloomberg report, Potdevin's resignation was over misconduct that spanned a range of incidents involving multiple individuals. The misconduct was not related to finances or operations, the report noted.
GUIDANCE REAFFIRMED
In the wake of Potdevin's resignation, lululemon looked to reassure investors by backing its fourth quarter guidance of earnings per share between $1.25-$1.27 and revenue of $905M-$915M, which compares to analysts' estimates of $1.27 and $911.67M, respectively.
In addition, the company's growth strategies remain on track to achieve $4B in revenue in 2020.
ANALYST COMMENTARY
Following the announcement, Jefferies analyst Randal Konik said the level of management turnover at lululemon during "this critical juncture in the company's growth trajectory gives us some pause."
The analyst sees better opportunities elsewhere given lululemon's "high" valuation and "less plentiful" margin opportunity. He maintained a Hold rating on lululemon with a $72 price target.
Meanwhile, Deutsche Bank analyst Paul Trussell said that while he finds the circumstances of Potdevin's resignation unfortunate, he has confidence in the remainder of lululemon's management team, particularly Glenn Murphy.
The analyst recommended using any pullback in the shares as a buying opportunity and reiterated a Buy rating with a $95 price target. Citi analyst Paul Lejuez said he views the resignation as more of a positive for lululemon.
It presents the company with an opportunity to bring in a seasoned executive to take lululemon "to the next level," the analyst said.
Lejeuz kept a Neutral rating on the shares with an $88 price target.
Additionally, KeyBanc analyst Edward Yruma said he views the departure negatively, and notes it comes after creative director Lee Holman's departed in November.
The analyst believes Potdevin has been an integral part of the company's stabilized performance in recent quarters.
Canaccord analyst Camilo Lyon said he does not see the departure as a major setback, but notes there is a level of uncertainty until the position is filled. Lyon reiterated his Hold rating and $75 price target.
Furthermore, Morgan Stanley analyst Kimberly Greenberger said it is likely that investors will speculate the top two contenders for the job are Murphy, executive chairman and ex-CEO of The Gap (GPS), and Stefan Larsson, the ex-CEO Ralph Lauren (RL). If lululemon picks either, Greenberger would expect the stock to react positively.
The analyst kept an Equal Weight rating and $73 price target on lululemon.
PRICE ACTION
lululemon is down 0.75% to $76.85.
---
STOCKWINNERS
To read timely stories similar to this, along with money making trade ideas, sign up for a membership to Stockwinners. 
This article does not constitute investment advice. Each reader is encouraged to consult with his or her individual financial professional and any action a reader takes as a result of information presented here is his or her own responsibility.