iStent reduced IOP, lowered medication burden in patients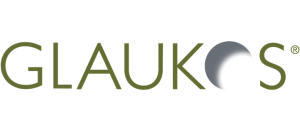 Glaukos Corporation (GKOS) announced that a study published in the January 2018 issue of the Journal of Glaucoma showed that a single iStent Trabecular Micro-Bypass Stent implanted during cataract surgery in patients with severe open-angle glaucoma achieved mean postoperative intraocular pressure of 14.1 mm Hg and a 28% reduction in the mean number of glaucoma medications used after 36 months of follow-up.
The retrospective case series included 59 glaucomatous eyes with cataracts and severe visual field loss.
At baseline, the medicated mean IOP was 19.3 mm Hg and the mean number of topical glaucoma medications used per eye was 2.3. In 49 eyes followed for 24 months after iStent implantation and concomitant cataract surgery, mean postoperative IOP decreased to 14.9 mm Hg while the mean number of glaucoma medications used per eye declined to 1.6. In a consistent cohort of 32 eyes with available data through three years postoperative, the IOP reduction was maintained.
At three years, this cohort achieved a mean postoperative IOP of 14.1 mm Hg, from a baseline mean medicated IOP of 18.1 mm Hg, and a 28% reduction in mean glaucoma medications used per eye from 2.44 preoperatively to 1.75.
"While many prior studies have documented the clinical benefits of combining iStent implantation with cataract surgery in glaucoma patients who are in the mild to moderate stage of the disease, we believe this is the first published study to focus on its use in severe glaucoma patients undergoing cataract surgery," said John Berdahl MD, a South Dakota-based ophthalmic surgeon and one of the article's authors.
"Our study showed that severe glaucoma patients experienced sustained reductions in IOP and medication use through three years postoperative."
GKOS closed at $29.26.
---
STOCKWINNERS
To read timely stories similar to this, along with money making trade ideas, sign up for a membership to Stockwinners. 
This article does not constitute investment advice. Each reader is encouraged to consult with his or her individual financial professional and any action a reader takes as a result of information presented here is his or her own responsibility.