Intel says 32 lawsuits have been filed against company over security flaws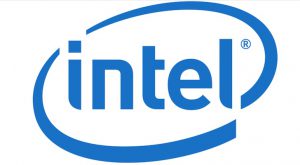 In a regulatory filing, Intel (
INTC
) said that "On January 3, 2018, information on the security vulnerabilities was publicly reported, before software and firmware updates to address the vulnerabilities were made widely available.
Numerous lawsuits have been filed against Intel and, in certain cases, our executives and directors, in U.S. federal and state courts and in certain courts in other countries relating to the Spectre and Meltdown security vulnerabilities.
As of February 15, 2018, 30 customer class action lawsuits and two securities class action lawsuits have been filed.
The customer class action plaintiffs, who purport to represent various classes of end users of our products, generally claim to have been harmed by Intel's actions and/or omissions in connection with the security vulnerabilities and assert a variety of common law and statutory claims seeking monetary damages and equitable relief.
The securities class action plaintiffs, who purport to represent classes of acquirers of Intel stock between July 27, 2017 and January 4, 2018, generally allege that Intel and certain officers violated securities laws by making statements about Intel's products and internal controls that were revealed to be false or misleading by the disclosure of the security vulnerabilities.
Additional lawsuits and claims may be asserted on behalf of customers and shareholders seeking monetary damages or other related relief. We dispute the claims described above and intend to defend the lawsuits vigorously.
Given the procedural posture and the nature of these cases, including that the proceedings are in the early stages, that alleged damages have not been specified, that uncertainty exists as to the likelihood of a class or classes being certified or the ultimate size of any class or classes if certified, and that there are significant factual and legal issues to be resolved, we are unable to make a reasonable estimate of the potential loss or range of losses, if any, that might arise from these matters.
In addition to these lawsuits, in January 2018, Joseph Tola, Joanne Bicknese, and Michael Kellogg each filed a shareholder derivative action in the Superior Court of the State of California in San Mateo County against certain members of our Board of Directors and certain officers.
The complaints allege that the defendants breached their duties to Intel in connection with the disclosure of the security vulnerabilities and the failure to take action in relation to alleged insider trading.
The complaints seek to recover damages from the defendants on behalf of Intel."
---
STOCKWINNERS
To read timely stories similar to this, along with money making trade ideas, sign up for a membership to Stockwinners. 
This article does not constitute investment advice. Each reader is encouraged to consult with his or her individual financial professional and any action a reader takes as a result of information presented here is his or her own responsibility.
---