Rite Aid CEO to become CEO of combined Rite Aid, Albertsons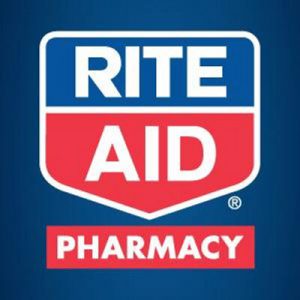 Albertsons Companies and Rite Aid Corporation (RAD) announced a definitive merger agreement under which privately held Albertsons Companies will merge with publicly traded Rite Aid.
Under the terms of the agreement, in exchange for every 10 shares of Rite Aid common stock, Rite Aid shareholders will have the right to elect to receive either (i) one share of Albertsons Companies common stock plus approximately $1.83 in cash or (ii) 1.079 shares of Albertsons Companies stock.
Depending upon the results of cash elections, upon closing of the merger, shareholders of Rite Aid will own a 28.0 percent to 29.6 percent stake in the combined company, and current Albertsons Companies shareholders will own a 70.4 percent to 72.0 percent stake in the combined company on a fully diluted basis.
Immediately following completion of the merger and assuming that all Rite Aid shareholders elect to receive shares plus cash, Albertsons Companies will have approximately 392.9 million shares outstanding on a pro forma and fully diluted basis.
Following the close of the transaction and the share exchange, Albertsons Companies' shares are expected to trade on the New York Stock Exchange.
Albertsons Companies is backed by an investment consortium led by Cerberus Capital Management, L.P., which also includes Kimco Realty Corporation (KIM), Klaff Realty LP, Lubert-Adler Partners LP, and Schottenstein Stores Corporation.
Current Rite Aid Chairman and Chief Executive Officer John Standley will become CEO of the combined company, with current Albertsons Companies Chairman and CEO Bob Miller serving as Chairman.
The combined company is expected to be comprised of leadership from both companies and will be dual headquartered in Boise, Idaho, and Camp Hill, Pennsylvania.
The name of the combined company will be determined by transaction close.
The integrated company will operate approximately 4,900 locations, 4,350 pharmacy counters, and 320 clinics across 38 states and Washington, D.C., serving 40+ million customers per week.
Most Albertsons Companies pharmacies will be rebranded as Rite Aid, and the company will continue to operate Rite Aid stand-alone pharmacies.
The combined company expects to deliver annual run-rate cost synergies of $375 million in approximately three years and access potential annual revenue opportunities of $3.6 billion.
Over 60 percent of the cost synergies are expected to be realized within the first two years post-close. Identified revenue opportunities primarily include partnering with payors, including Rite Aid's PBM, EnvisionRx, through preferred networks to drive additional high-value customers, connecting Rite Aid's reliable pharmacy customer base to Albertsons Companies through loyalty programs and targeted marketing, leveraging Albertsons Companies' grocery capabilities and Rite Aid's pharmacy expertise to enhance the customer offering, and driving traffic through the omni-channel experience.
Cost synergies will be achieved primarily through procurement savings, leveraging efficiencies realized by a combined supply chain, combined distribution and fulfillment channels, and leveraging manufacturing capabilities.
The board of directors will be comprised of nine directors, four of whom will be named by Albertsons Companies, four of whom will be named by Rite Aid (including John Standley), and one of whom will be a jointly selected director. A majority of the Board will be independent. Lenard Tessler will serve as Lead Director.
Kimco Realty Corp (KIM) confirms its participation as an investor in connection with today's announced execution of a definitive agreement under which Albertsons Companies will acquire all outstanding shares of Rite Aid Corporation (RAD).
RAD closed at $2.13. It last traded at $2.68.
---
STOCKWINNERS
To read timely stories similar to this, along with money making trade ideas, sign up for a membership to Stockwinners. 
This article does not constitute investment advice. Each reader is encouraged to consult with his or her individual financial professional and any action a reader takes as a result of information presented here is his or her own responsibility.