Generic drug makers under pressure following Aceto, Novartis news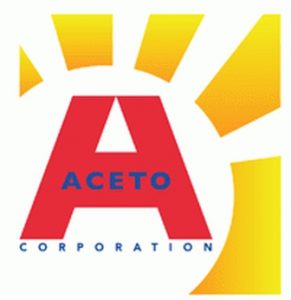 On Wednesday, Aceto (ACET) withdrew its guidance, citing the continued intense competitive and pricing pressures in the generic industry.
On Thursday, Novartis (NVS) reported that net sales at its generic unit Sandoz dropped 4% in the quarter.
Following both announcements, Wells Fargo analyst Davis #Maris told investors that he is not ready to call the bottom in generics pricing and sees a negative read-through for companies with large U.S. commodity generic exposure, such as Teva (TEVA) and Mylan (MYL).

GUIDANCE SUSPENSION, DIVIDEND REDUCTION
Last night, Aceto's chairman Al Eilender said, "Given continued headwinds in the generics market, the Board has taken decisive action by bolstering the company's senior leadership, engaging in proactive discussions with its secured lenders, and initiating a thorough evaluation of strategic alternatives.
" Strategic alternatives to be considered may include the sale of a key business segment, a merger or other business combination with another party, continuing as a standalone entity or other potential alternatives.
The company's Board also anticipates a significant reduction of its dividend going forward and announced the appointment of Rebecca Roof as Interim CFO and the resignation of CFO Edward Borkowski, who has decided to pursue another opportunity.
Additionally, Aceto said that, in light of the persistent adverse conditions in the generics market, it is negotiating with its bank lenders a waiver of its credit agreement with respect to its total net leverage and debt service coverage financial covenants in the fiscal third quarter, and that the financial guidance issued on February 1, should no longer be relied upon.
The company also anticipates recording non-cash intangible asset impairment charges, including goodwill, in the range of $230M-$260M on certain currently marketed and pipeline generic products as a result of continued intense competitive and pricing pressures.
NOVARTIS RESULTS
This morning, Novartis reported first quarter core earnings per share of $1.28 and revenue of $12.69B, with consensus at $1.29 and $12.57B, respectively. The company also announced Sandoz net sales of $2.5B in the first quarter as 6 percentage points of price erosion, mainly in the U.S., were partly offset by volume growth of 2 percentage points. U.S. sales declined 18% mainly due to continued competitive pressure, the company added.
NEGATIVE READ-THROUGH
In a research note this morning, Wells Fargo's Maris told investors that he thinks Aceto and Sandoz's news show that the data continues to be negative for U.S. generic industry pricing. He sees a negative read-through for companies with large U.S. commodity generic exposure, such as Teva and Mylan.
Further, the analyst noted that he is not yet ready to call the bottom in generics pricing and believes those that have are "premature."
WHAT'S NOTABLE
Citing a rapid degradation of the company's asset-light business model in the wake of continued pressures for commoditized generics, Canaccord analyst Dewey Steadman downgraded Aceto two notches to Sell from Buy.
The company's core human health business has been under significant pressure and has been unable to swiftly adapt to market conditions, he added. The analyst also lowered his price target on the shares to $2 from $10.
PRICE ACTION
In Thursday's trading, shares of Aceto have plunged almost 62% to $2.85, while Novartis' stock has dropped about 3% to $79.25. Also lower, shares of Teva and Mylan have slipped 2.5% and 0.25%, respectively.
---
STOCKWINNERS
To read timely stories similar to this, along with money making trade ideas, sign up for a membership to Stockwinners. 
This article does not constitute investment advice. Each reader is encouraged to consult with his or her individual financial professional and any action a reader takes as a result of information presented here is his or her own responsibility.