Alcoa, Rio Tinto, Apple  announce 'world's first' carbon-free aluminum smelting process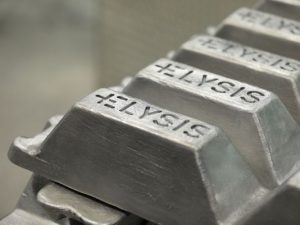 Alcoa (AA) and Rio Tinto (RIO) announced what the companies called "a revolutionary process to make aluminum that produces oxygen and eliminates all direct greenhouse gas emissions from the traditional smelting process."

To advance larger scale development and commercialization of the new process, Alcoa and Rio Tinto are forming Elysis, a joint venture company to further develop the new process with a technology package planned for sale beginning in 2024.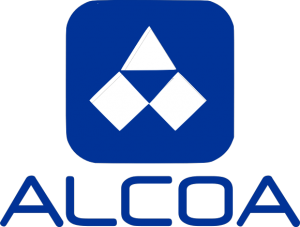 Apple (AAPL) is also investing in the venture. Apple said that its involvement with the new process started in 2015, when Apple engineers came across the new technology at Alcoa in Pittsburgh when looking for a cleaner way to mass-produce aluminum. They were able to get Rio Tinto on board, and three years later, the three companies have formed a joint venture.
Elysis, which will be headquartered in Montreal with a research facility in Quebec's Saguenay-Lac-Saint-Jean region, will develop and license the technology so it can be used to retrofit existing smelters or build new facilities. Canada and Quebec are each investing C$60M in Elysis.
The provincial government of Quebec will have a 3.5% equity stake in the joint venture with the remaining ownership split evenly between Alcoa and Rio Tinto. Apple is providing an investment of C$13M.
The company helped facilitate the collaboration between Alcoa and Rio Tinto on the carbon-free smelting process, and Apple has agreed to provide technical support to the JV partners.
Aluminum has been mass produced the same way since 1886, when it was pioneered by Alcoa's founder, Charles Hall. The process involves applying a strong electrical current to alumina, which removes oxygen. Both Hall's original experiments and today's largest smelters use a carbon material that burns during the process, producing greenhouse gases.
Alcoa and Rio Tinto will invest C$55M cash over the next three years and contribute specific intellectual property and patents.
The patent-protected technology, developed by Alcoa, is currently producing metal at the Alcoa Technical Center, near Pittsburgh in the United States, where the process has been operating at different scales since 2009.
The joint venture intends to invest up to C$40M in the United States, which would include funding to support the supply chain for the proprietary anode and cathode materials.
---
STOCKWINNERS
To read timely stories similar to this, along with money making trade ideas, sign up for a membership to Stockwinners.
This article does not constitute investment advice. Each reader is encouraged to consult with his or her individual financial professional and any action a reader takes as a result of information presented here is his or her own responsibility.