European Union raises tariffs on Harley-Davidson to 31% from 6%
Harley-Davidson to move productions overseas to avoid tariffs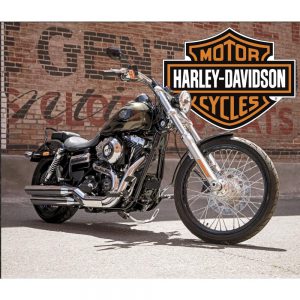 The European Union has enacted tariffs on various U.S.-manufactured products, including Harley-Davidson motorcycles (HOG).
These tariffs, which became effective June 22, 2018, were imposed in response to the tariffs the U.S. imposed on steel and aluminum exported from the EU to the U.S. Consequently, EU tariffs on Harley-Davidson motorcycles exported from the U.S. have increased from 6% to 31%.
Harley-Davidson expects these tariffs will result in an incremental cost of approximately $2,200 per average motorcycle exported from the U.S. to the EU.
Harley-Davidson believes the tremendous cost increase, if passed onto its dealers and retail customers, would have an immediate and lasting detrimental impact to its business in the region, reducing customer access to Harley-Davidson products and negatively impacting the sustainability of its dealers' businesses.
Therefore, Harley-Davidson will not raise its manufacturer's suggested retail prices or wholesale prices to its dealers to cover the costs of the retaliatory tariffs. In the near-term, the company will bear the significant impact resulting from these tariffs, and the company estimates the incremental cost for the remainder of 2018 to be approximately $30M-$45M.
On a full-year basis, the company estimates the aggregate annual impact due to the EU tariffs to be approximately $90M-$100M.
To address the substantial cost of this tariff burden long-term, Harley-Davidson will be implementing a plan to shift production of motorcycles for EU destinations from the U.S. to its international facilities to avoid the tariff burden. Harley-Davidson expects ramping-up production in international plants will require incremental investment and could take at least 9 to 18 months to be fully complete.
Harley-Davidson maintains a strong commitment to U.S.-based manufacturing which is valued by riders globally.
Increasing international production to alleviate the EU tariff burden is not the company's preference, but represents the only sustainable option to make its motorcycles accessible to customers in the EU and maintain a viable business in Europe. Europe is a critical market for Harley-Davidson.
In 2017, nearly 40,000 riders bought new Harley-Davidson motorcycles in Europe, and the revenue generated from the EU countries is second only to the U.S.
Harley didn't specify which international plants will boost output for EU markets. The company operates manufacturing facilities in Brazil, India and Australia, and is beginning production in Thailand this year.
HOG closed at $44.21, it last traded at $42.50.
---
STOCKWINNERS
To read timely stories similar to this, along with money making trade ideas, sign up for a membership to Stockwinners.
This article does not constitute investment advice. Each reader is encouraged to consult with his or her individual financial professional and any action a reader takes as a result of information presented here is his or her own responsibility.