Valeritas announces 'positive' results from V-Go WeArable Insulin Delivery study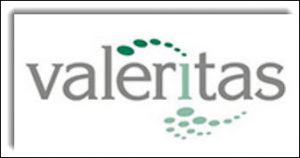 Valeritas Holdings (VLRX) announced positive results from the EffectiveNess of V-Go WeArable Insulin Delivery for Basal-BoLus ThErapy Study.
Three poster presentations at the American Diabetes Association Meeting in Orlando, Florida, reported that patients who switched from insulin pens and syringes to V-Go significantly improved blood glucose while lowering insulin dose.
The first ENABLE Study poster evaluated the clinical benefits in patients with type 2 diabetes who switched from using insulin pens and syringes to deliver their insulin regimen with V-Go for insulin delivery.
The 283 patient, retrospective study demonstrated clinically and statistically significant reductions in A1C by over 1% and insulin total daily dose at three and seven months.
The percent of patients at high risk was reduced by nearly 50% after switching to V-Go.
In addition, over 50% of all patients in the study achieved an A1C less than 8%.
The second analysis from the ENABLE study confirmed V-Go provided a clinical benefit in a patient population poorly controlled on conventional basal-bolus therapy delivered by multiple daily injections using insulin pens and syringes.
The analysis in 186 patients with type 2 diabetes demonstrated lowering of A1C by -1.0 at three months which was sustained at seven months and statistically significant with a Pless than0.0001.
Insulin TDD was reduced by 30% with V-Go use. To determine if TDD was a factor in the change in A1C, patients were separated into three approximately equal groups based on baseline TDD, 60 to 90 U/day, or greater than 90 U/day.
Results demonstrated statistically significant A1C reductions across all TDD groups of -1.0, -0.8, -1.2, respectively, each with a Pless than0.001.
The third ENABLE study poster evaluated the impact of duration of diabetes on change in A1C and insulin TDD when switching patients with type 2 diabetes from insulin delivery via insulin pen or syringe to V-Go.
Patients with known duration of diabetes were stratified into five groups based on duration of diabetes. Clinically and statistically significant reductions in A1C from baseline at both three and seven-month intervals were observed in all five duration of diabetes strata.
All strata also benefited from reductions in TDD with the exception of the duration stratum with the lowest baseline TDD, which maintained similar dosing on V-Go compared to baseline.
VLRX closed at $1.42, It last traded at $2.25.
---
STOCKWINNERS
To read timely stories similar to this, along with money making trade ideas, sign up for a membership to Stockwinners.
This article does not constitute investment advice. Each reader is encouraged to consult with his or her individual financial professional and any action a reader takes as a result of information presented here is his or her own responsibility.