Dell Technologies concludes strategic review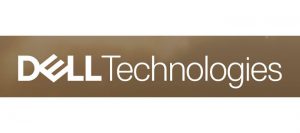 Dell Technologies (DVMT) announced that it has reached an agreement with its Special Committee of independent directors to exchange the outstanding Class V tracking stock for Class C common stock of Dell Technologies or an optional cash election.
Dell Technologies Class C common stock will become publicly listed on the New York Stock Exchange.
Dell Technologies will propose to exchange each share of Dell Technologies Class V tracking stock for 1.3665 shares of Dell Technologies Class C common stock, or at the holder's election, $109 in cash, subject to the aggregate amount of cash consideration not exceeding $9B.
All of the shares of Class V tracking stock of holders who do not opt to receive cash will be converted into Class C common stock, and the Class V tracking stock will be eliminated.
The offer of $109 in cash consideration per share represents a 29% premium to the Class V share closing price prior to announcement and gives holders of Class C common stock the opportunity to participate in Dell Technologies' future value creation.
Following the close, current Class V stockholders will own 20.8%-31.0% of Dell Technologies, depending on cash election amounts. Based on an implied value of $109 per share, Dell Technologies, excluding the Class V common stock, had a pre-transaction equity value of $48.4 billion and a pro forma fully diluted equity value of $61.1 – 70.1 billion.
VMware's board of directors, on the recommendation of a special committee of its directors, has voted to declare an $11 billion cash dividend pro rata to all VMware stockholders contingent on satisfaction of the other conditions to the completion of the transaction. Dell Technologies' share of such dividend will be approximately $9 billion.
Dell Technologies intends to use the dividend proceeds to finance the cash consideration paid to Class V stockholders, with remaining cash proceeds, if any, being used to fund future share repurchases or debt pay-down.
In the most recent quarter, the company generated revenue of $21.4 billion, a 19% increase year-over-year, net loss decreased 55% to $0.5 billion and the company generated $2.4 billion of adjusted EBITDA, a 33% increase year-over-year.
Over the trailing twelve-month period Dell Technologies generated $82.4 billion of revenue with a net loss of $2.3 billion and cash flow from operations of $7.7 billion.
Over the same period, Dell generated $83.5 billion of non-GAAP revenue, $4.8 billion of non-GAAP net income and $9.7 billion of adjusted EBITDA.
Dell Technologies has maintained a disciplined pace of deleveraging, having paid down $13 billion of gross debt since its merger with EMC in September 2016.
A special committee of independent members of VMware's board of directors recommended that the VMware board declare the contingent cash dividend to support the transaction.
Dell Technologies believes the elimination of the Class V tracking stock and simplification of the VMware ownership structure is beneficial to VMware Class A public stockholders. VMware Class A public stockholders will also participate pro rata in the significant return of capital.
VMware will remain an independent publicly traded company. VMware has benefited from substantial synergies as part of the Dell Technologies family. VMware generated approximately $400 million in growth synergies in FY18 related to its affiliation with Dell Technologies, and in FY19 is on track to achieve $700 million faster than initially expected.
---
STOCKWINNERS
To read timely stories similar to this, along with money making trade ideas, sign up for a membership to Stockwinners.
This article does not constitute investment advice. Each reader is encouraged to consult with his or her individual financial professional and any action a reader takes as a result of information presented here is his or her own responsibility.