Pfizer under pressure after talk with President prompts rollback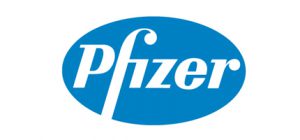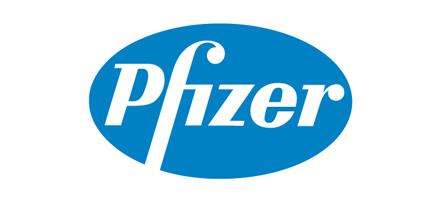 After speaking with President Donald Trump, Pfizer (PFE) stated that it will roll back its July 1 price increases "to give the president an opportunity to work on his blueprint to strengthen the healthcare system and provide more access for patients."
Additionally this morning, the company announced that it will reorganize into three units, separating its consumer health-care business, which the drugmaker has been trying to sell since last year, from its groups focused on "innovative" medicines" and "established" medicines.
PRICE ROLLBACK
In a statement provided to CNBC's Meg Tirrell yesterday, Pfizer said it will roll back its July 1 price increases "to give the president an opportunity to work on his blueprint to strengthen the healthcare system and provide more access for patients."
The company released the statement following an "extensive discussion" with President Trump. Pfizer said it will return such prices to their pre-July 1 levels as soon as technically possible, and the prices will remain in effect until the earlier of when the president's blueprint goes into effect or the end of the year. In addition, the drug giant said that the price declines the company took as of July 1 will remain in effect.
This comes after President Trump called out the company and other drugmakers for raising prices.
In a tweet, Trump previously said Pfizer and peers "should be ashamed that they have raised drug prices for no reason," accusing the company and industry of "merely taking advantage of the poor and others unable to defend themselves, while at the same time giving bargain basement prices to other countries in Europe and elsewhere."
BUSINESS REORGANIZATION
This morning, Pfizer also announced it will organize the company into three businesses, namely a science-based Innovative Medicines business that will now include biosimilars and a new hospital business unit for anti-infectives and sterile injectables; an off-patent branded and generic Established Medicines business operating with substantial autonomy within Pfizer; and a Consumer Healthcare business.
These changes will be effective at the beginning of the company's 2019 fiscal year, and are not expected to impact current capital allocation priorities or full-year 2018 financial guidance.
READ-THROUGH TO OTHERS IN THE SECTOR
Commenting on the events, Wells Fargo analyst David Maris told investors that drug stocks will not react favorably to this news, given the chilling effect this will likely have on others looking to take price increases.
Nonetheless, the analyst pointed out that the price increases taken in July are only small compared to other increases taken over the past year or several years, so the impact of the rollback to the healthcare system is insignificant in the big picture.
Maris also added that he believes the administration's and other key legislators' focus is not only on drug pricing, but on the overall supply chain and delivery system, including drug rebating, co-pay coupons, etc.
WHAT'S NOTABLE
According to Bloomberg, Gilead (GILD), Roche (RHHBY), Novo Nordisk (NVO) and Novartis (NVS) have all sent notices to California health plans rescinding or reducing previously announced price hikes in the wake of a new drug pricing transparency law that was enacted in the state.
The California measure, which is among the most aggressive efforts by states to rein in drug costs, is being challenged in court by the drug industry's lobbying group, the report noted.
Other large cap pharmaceutical companies include AstraZeneca (AZN), Bristol-Myers (BMY), Eli Lilly (LLY), GlaxoSmithKline (GSK), Johnson & Johnson (JNJ), Merck (MRK), and Sanofi (SNY).
PRICE ACTION
In morning trading, shares of Pfizer have dropped about 0.5% to $37.28.
---
STOCKWINNERS
To read timely stories similar to this, along with money making trade ideas, sign up for a membership to Stockwinners.
This article does not constitute investment advice. Each reader is encouraged to consult with his or her individual financial professional and any action a reader takes as a result of information presented here is his or her own responsibility.