Spark says Phase 1/2 data for SPK-8011 shows a 97% reduction in ABR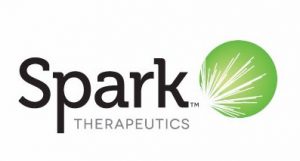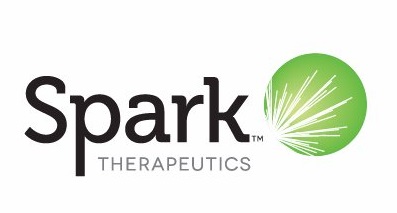 Shares of Spark Therapeutics (ONCE) are sinking after the company announced preliminary Phase 1/2 data for its investigational gene therapy candidate SPK-8011 for hemophilia A. A dose response as demonstrated by FVIII expression ranged from 16% to 49%, with a mean of 30% post 12 weeks in five of the participants in the 2×1012 vg/kg cohort, Spark announced in its Q2 earnings release.
As of the July 13, 2018, data cutoff, 12 participants in the Phase 1/2 trial have received a single administration of investigational SPK-8011, including two at a dose of 5×1011 vector genomes /kg body weight, three at a dose of 1×1012 vg/kg and seven at a dose of 2×1012 vg/kg.
Across all participants, at all three doses, beginning four weeks after vector infusion, there has been a 97-percent reduction in annualized bleeding rate and a 97-percent reduction in annualized infusion rate.
The first two trial participants, who have been followed for greater than one year, have shown stable FVIII activity levels since reaching plateau for up to 66 weeks, with follow up ongoing.
Additionally, there is evidence of a dose-dependent increase in mean FVIII activity levels across the three dose cohorts.
Five of the participants in the 2×1012 vg/kg cohort have FVIII activity levels between 16 and 49 percent, with follow-up ranging from 12 to 30 weeks.
The mean FVIII activity for these five participants is 30 percent, based on average FVIII levels post-12 weeks after vector infusion. These five participants have reduced their overall ABR by 100 percent and reduced their overall AIR by 100 percent.
The other two participants in the 2×1012 vg/kg cohort had an immune response that caused their FVIII levels to decline to less than 5 percent. Clinically, both participants have moved from prophylactic to on-demand treatment and have seen meaningful reductions in their bleeding and infusion rates.
One of these participants did not rapidly respond to oral steroids and he elected to be admitted to the hospital to receive two intravenous methylprednisolone infusions rather than have the infusions on an outpatient basis.
The event was subsequently resolved. The admission to hospital for these infusions met the criteria for a serious adverse event.
Of note, across the study, seven of the 12 participants received a tapering course of oral steroids in response to an alanine aminotransferase elevation above patient baseline, declining FVIII levels and/or positive IFN-g enzyme-linked immunospots.
For these seven participants, steroids led to normalization of ALT and ELISPOTs.
For all but the two above mentioned 2×1012 vg/kg cohort participants, oral steroids led to stabilization of target FVIII levels. Based on the totality of the results to date, Spark Therapeutics intends to initiate a Phase 3 run-in study in the fourth quarter of 2018. Following completion of the run-in study, Phase 3 participants are expected to receive 2×1012 vg/kg of SPK-8011.
Additional details on the Phase 3 trial design will be determined following continued discussions with FDA and EMA, which are expected in the fourth quarter.
Finally, the company has successfully scaled-up its mammalian-based manufacturing process in suspension to a capacity level of 200 liters and amended its agreement with Brammer Bio to secure a dedicated manufacturing suite, both of which will enable Spark Therapeutics to meet supply needs for Phase 3 clinical development as well as expected commercial requirements.
ONCE closed at $77.61, it last traded at $56.00.
---
STOCKWINNERS
To read timely stories similar to this, along with money making trade ideas, sign up for a membership to Stockwinners.
This article does not constitute investment advice. Each reader is encouraged to consult with his or her individual financial professional and any action a reader takes as a result of information presented here is his or her own responsibility.