Equitrans Midstream to acquire EQGP Holdings for $20.00 per unit in cash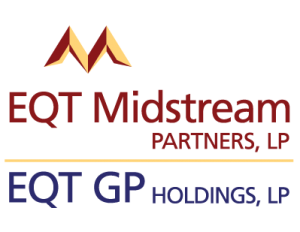 Equitrans Midstream Corporation (ETRN) announced that it has entered into definitive purchase agreements with certain unitholders of EQGP Holdings (EQGP) to acquire limited partner interests in EQGP for $20.00 per unit in cash, which is a 17.5% premium to the EQGP closing market price as of November 29, 2018.
The Private Purchases are expected to close on or about December 31, 2018, after which ETRN and its affiliates will own more than 95% of the outstanding EQGP Common Units. Upon closing of the Private Purchases, ETRN intends to exercise the Limited Call Right under EQGP's partnership agreement to acquire all remaining EQGP Common Units not then owned by ETRN and its affiliates.
If the Limited Call Right is exercised, the remaining holders of EQGP Common Units will receive at least the same cash price per unit that will be paid in the Private Purchases.
The Limited Call Right is expected to close in January 2019 and will be a taxable transaction for EQGP unitholders.
ETRN intends to use the cash proceeds from a newly issued Term Loan B to finance the Private Purchases and the purchases pursuant to the Limited Call Right.
ETRN has secured committed financing in support of these purchases. ETRN also announced that it has made a proposal to EQM Midstream Partners (EQM) for the exchange of its incentive distribution rights and the economic general partner interest in EQM for 95 million units in EQM and a non-economic general partner interest in EQM, subject to the closing of the Private Purchases and completion of the Limited Call Right.
ETRN expects that a portion of the units received will be in the form of Payment-In-Kind Units.
The PIK Units would receive distributions in the form of additional PIK Units and would convert on a one-to-one basis into common units representing limited partner interests in EQM at a date to be determined.
Final terms of the Proposed IDR Transaction are subject to negotiation with the board of directors of EQM's general partner or its conflicts committee, and assuming an agreement is reached, ETRN expects that the Proposed IDR Transaction would close in the first quarter of 2019.
Upon completion of the Private Purchases, the Limited Call Right, and the Proposed IDR Transaction, ETRN will have accomplished a full simplification of EQGP and EQM, resulting in a projected 61% ownership of EQM.
Additionally, EQM will be the only publicly traded partnership under ETRN and is expected to benefit from the elimination of the IDR burden, as well as stronger coverage and balance sheet metrics.
Highlights: The proposed transactions would not result in a distribution cut for EQM unitholders; Targeting 6% – 8% annual distribution growth beginning in 2019; 2019 distribution coverage in excess of 1.0x; Long-term distribution coverage target in excess of 1.2x beginning in 2020; Long-term debt to EBITDA target of 3.5x – 4.0x beginning in 2020; PIK Units will provide balance sheet and coverage support; Improves cost of capital; No equity issuance is required to fund capital projects for the next several years; Reduces corporate overhead associated with the elimination of a publicly traded entity.
ETRN expects that the EQM Conflicts Committee will review the Proposed IDR Transaction. Unitholder voting is not required in connection with the Private Purchases, the exercise of the Limited Call Right, or the Proposed IDR Transaction.
---
STOCKWINNERS
To read timely stories similar to this, along with money making trade ideas, sign up for a membership to Stockwinners.
This article does not constitute investment advice. Each reader is encouraged to consult with his or her individual financial professional and any action a reader takes as a result of information presented here is his or her own responsibility.