Merck presents results from Phase 3 KEYNOTE-426 study

Merck (MRK) announced presentation of the full results from the pivotal Phase 3 KEYNOTE-426 trial investigating KEYTRUDA, Merck's anti-PD-1 therapy, in combination with Pfizer's (PFE) Inlyta, a tyrosine kinase inhibitor, for the first-line treatment of advanced renal cell carcinoma at the 2019 Genitourinary Cancers Symposium.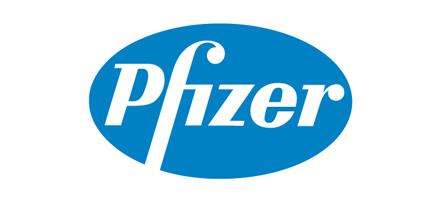 This is the first combination regimen to significantly improve overall survival, progression-free survival and objective response rate compared to sunitinib.
Results were consistent across all IMDC subgroups, including favorable, intermediate and poor risk groups, and regardless of PD-L1 expression.
As previously announced, the U.S. Food and Drug Administration has granted priority review for a supplemental Biologics License Application for #KEYTRUDA in combination with axitinib for the first-line treatment of patients with advanced RCC based on the results of KEYNOTE-426, and has set a Prescription Drug User Fee Act, or target action, date of June 20, 2019.
Findings from the first interim analysis showed KEYTRUDA in combination with axitinib reduced the risk of death by 47% – significantly improving OS compared to sunitinib.
For the dual primary endpoint of PFS, the KEYTRUDA combination showed a reduction in the risk of progression of disease or death of 31% compared to sunitinib.
In the study, the ORR was 59.3% for patients who received KEYTRUDA in combination with axitinib and 35.7% for those who received sunitinib, with a complete response rate of 5.8% and 1.9% and a partial response rate of 53.5% and 33.8%, for patients receiving the KEYTRUDA combination or sunitinib, respectively.
Median duration of response was not reached in the KEYTRUDA combination arm and was 15.2 months in the sunitinib arm. The results for OS, PFS and ORR were consistent across all IMDC risk groups and seen regardless of PD-L1 expression.
The observed adverse event profile was as expected based on the known profiles of KEYTRUDA and axitinib.
There was a higher incidence of grade 3 or 4 liver enzyme elevation with KEYTRUDA plus axitinib than previously observed with each agent as monotherapy.
Merck has filed these data with regulatory authorities worldwide.
Merck has an extensive clinical development program in RCC and is advancing multiple potential registration-enabling studies with KEYTRUDA, as monotherapy and in combination with other treatments, including KEYNOTE-564 and KEYNOTE-581.
STOCKWINNERS
To read timely stories similar to this, along with money making trade ideas, sign up for a membership to Stockwinners.
This article does not constitute investment advice. Each reader is encouraged to consult with his or her individual financial professional and any action a reader takes as a result of information presented here is his or her own responsibility.