SmileDirectClub says nothing in AB1519 requires ceasing or modify operations
SmileDirectClub (SDC) issued a statement on California Assembly Bill 1519, stating in part:
"We are pleased with the Governor's signing statement for AB1519.
While the authorizing nature of AB1519 made it difficult to veto the bill, the Governor clearly indicated that he expects all stakeholders to come to together to find a better way to create policy around teledentistry.
While this bill does not preclude SmileDirectClub's continued operations in California, it will create unnecessary hurdles and costs to Californians that need care but struggle to afford it. The undebated, clinically unsupported, and ill-advised policy changes that are included in this bill – a bill that was intended to reauthorize the Dental Board of California until last-minute policy additions were added – have created arbitrary barriers to technological innovation…Simply put, this bill represents the dental lobby's thinly-veiled attempt to protect traditional dentistry at the expense of Californians, and Governor Newsom made the correct choice in issuing his strongly-worded rebuke of the tactics and policy that this bill represents.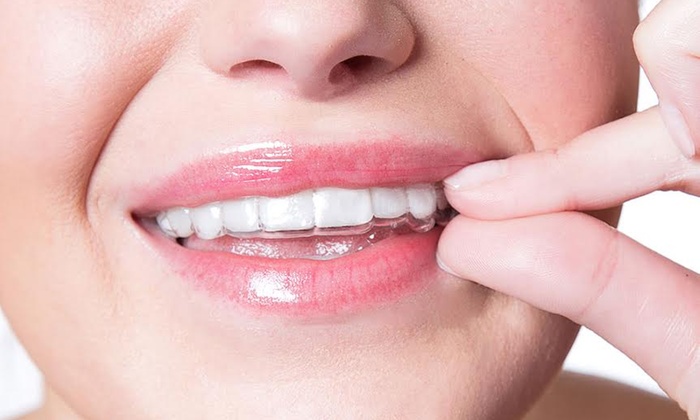 Nothing in AB1519 requires SmileDirectClub to cease or modify its operations, and nothing regarding teledentistry in this legislation can take effect until the Board has given all stakeholders the opportunity to submit public comment and debate the merits of any proposed rules with clinically-based data – as the Governor has requested in his signing statement. To that effect, SmileDirectClub will be reaching out to our partners in the field to coordinate efforts so that a positive outcome for the industry – and for the California consumers – can be reached…To be clear, SmileDirectClub will continue to legally operate in California, we will be an active participant in the administration-directed public debates surrounding teledentistry, and we will continue to provide affordable orthodontic care to thousands of smiling Californians.
Moving forward, SmileDirectClub welcomes transparent policy debates that include all stakeholders."
UBS Comments
UBS analyst Kevin Caliendo noted that California Governor Gavin Newsom signed bill AB-1519 over the weekend and the law is expected to go into effect on January 1, 2020.
He thinks that SmileDirectClub may need to place dentists inside its shops due to the new law, though it is less clear if the bill will mean that patients will need to get x-rays as well as iTero scans, which may eventually be determined in court.
The analyst, who noted that SmileDirect is scheduled to report Q3 results on November 12, noted that he has received questions on if the company might pre-announce, but he has "no insight or precedent into whether the company will opt to do that or not." Caliendo has a Buy rating and $24 price target on SmileDirectClub shares.
SDC shares are down 9% to $10.12 in Monday's trading.
To read timely stories similar to this, along with money making trade ideas, sign up for a membership to Stockwinners.
This article does not constitute investment advice. Each reader is encouraged to consult with his or her individual financial professional and any action a reader takes as a result of information presented here is his or her own responsibility.