Chesapeake Energy slides as company considers bankruptcy, strategic alternatives
Shares of Chesapeake Energy (CHK) are tumbling after the company warned that it might not be able to stay in business amid low commodity prices caused by a global price war and depressed demand due to the COVID-19 pandemic.
EVALUATING STRATEGIC ALTERNATIVES:
On Monday, Chesapeake Energy announced that it filed its Form 10-Q for the three-month period ended March 31, 2020 and, in light of the unprecedented market environment, has withdrawn the financial outlook it previously provided on February 26, 2020.
The company also reinstated a "going concern" warning. "Fluctuations in oil and natural gas prices have a material impact on our financial position, results of operations, cash flows and quantities of oil, natural gas and NGL reserves that may be economically produced.
Historically, oil and natural gas prices have been volatile; however, the volatility in the prices for these commodities has substantially increased as a result of COVID-19 and the OPEC+ decisions […]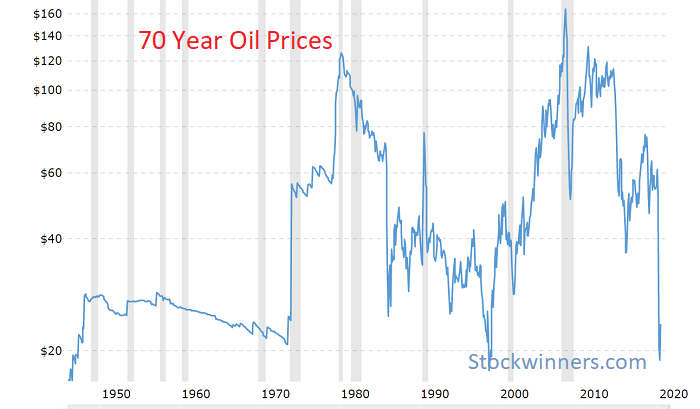 If the current depressed prices persist, combined with the scheduled reductions in the leverage ratio covenant and an expected significant reduction in our borrowing base in our scheduled determination, then our liquidity and our ability to comply with our financial covenants during the next 12 months will be adversely affected," Chesapeake said in the filing.
"Based on our current forecast, we do not expect to be in compliance with our financial covenants beginning in the fourth quarter of 2020. Failure to comply with these covenants, if not waived, would result in an event of default under our revolving credit facility, the potential acceleration of outstanding debt thereunder and the potential foreclosure on the collateral securing such debt, and could cause a cross-default under our other outstanding indebtedness.
As a result of the impacts to the company's financial position resulting from declining industry conditions and in consideration of the substantial amount of long-term debt outstanding, the company has engaged advisors to assist with the evaluation of strategic alternatives, which may include, but not be limited to, seeking a restructuring, amendment or refinancing of existing debt through a private restructuring or reorganization under Chapter 11 of the Bankruptcy Code.
However, there can be no assurances that the company will be able to successfully restructure its indebtedness, improve its financial position or complete any strategic transactions. As a result of these uncertainties and the likelihood of a restructuring or reorganization, management has concluded that there is substantial doubt about the company's ability to continue as a going concern."
REVERSE STOCK SPLITs NEVER WORK:
Chesapeake stock has lost about 50% of it's value since a 1-for-200 reverse stock split took effect after the close of trading on April 14, 2020.
The company had implemented the reverse split to raise its share price enough to regain compliance with listing standards, but it was viewed as validation of investor concerns as the company struggled with falling commodities prices, high debt levels and the effects of the COVID-19 pandemic, the author added.
The company lost its way after Aubrey McClendon, a founder and former chief executive of Chesapeake Energy, died in a fiery car crash in 2016, a day after he was charged with conspiring to rig bids for oil and natural gas leases. Many believe he committed suicide.
McClendon — a key player in the U.S. shale boom — co-founded Chesapeake in 1989 and stepped down from the company in 2013. Chesapeake used to be the second-largest natural gas producer in the United States.
PRICE ACTION: In afternoon trading on Tuesday, shares of Chesapeake have dropped almost 22% to $10.13.
STOCKWINNERS
To read timely stories similar to this, along with money making trade ideas, sign up for a membership to Stockwinners.
This article does not constitute investment advice. Each reader is encouraged to consult with his or her individual financial professional and any action a reader takes as a result of information presented here is his or her own responsibility.