FDA approves Biogen Alzheimer's drug, says benefits outweigh risks
The FDA approved Biogen's (BIIB) Aduhelm to treat patients with Alzheimer's disease.
"This approval is significant in many ways. Aduhelm is the first novel therapy approved for Alzheimer's disease since 2003.
Perhaps more significantly, Aduhelm is the first treatment directed at the underlying pathophysiology of Alzheimer's disease, the presence of amyloid beta plaques in the brain.
The clinical trials for Aduhelm were the first to show that a reduction in these plaques – a hallmark finding in the brain of patients with Alzheimer's – is expected to lead to a reduction in the clinical decline of this devastating form of dementia," the FDA said in a statement.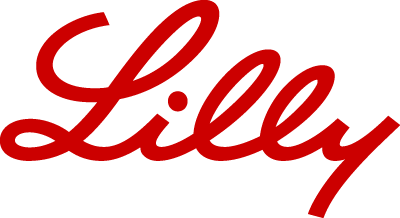 It added, "We ultimately decided to use the Accelerated Approval pathway – a pathway intended to provide earlier access to potentially valuable therapies for patients with serious diseases where there is an unmet need, and where there is an expectation of clinical benefit despite some residual uncertainty regarding that benefit.
In determining that the application met the requirements for Accelerated Approval, the Agency concluded that the benefits of Aduhelm for patients with Alzheimer's disease outweighed the risks of the therapy."
The FDA said in its approval statement: "Additionally, FDA is requiring Biogen to conduct a post-approval clinical trial to verify the drug's clinical benefit. If the drug does not work as intended, we can take steps to remove it from the market. But hopefully, we will see further evidence of benefit in the clinical trial and as greater numbers of people receive Aduhelm. As an agency, we will also continue to work to foster drug development for this catastrophic disease."
STIFEL
Stifel analyst Paul Matteis reiterates his Buy rating on Biogen shares following the FDA granting accelerated approval of aducanumab, now to be called "Aduhelm," for the treatment of Alzheimer's disease.
Approval based on amyloid plaque as a "surrogate" is "definitely unexpected" and appears to be a way for FDA to work around the contentious advisory committee meeting, argues Matteis, who adds that the approval "is a big win." How investors will risk-adjust revenues that are modeled after completion of a Phase 4 trial and how insurers will treat access for a drug approved based on a biomarker are "highly interesting" questions that will now "be debated at a materially higher stock valuation," added Matteis. Biogen shares remain halted for trading at midday following news of the FDA approval.
JEFFRIES
Jefferies analyst Andrew Tsai said news of Biogen (BIIB) being granted FDA approval for aducanumab is likely to spark investor enthusiasm across all Alzheimer's names and he believes the longer-term setup for Athira Pharma (ATHA) looks more attractive now. Given what he views as "the FDA tailwind," he would buy on strength as he believes the FDA's aducanumab decision "clearly has a positive readthrough" to Athira, whose Phase I data suggests ATHA-1017 could produce "a profound cognitive benefit" in Phase 2/3 studies expected to read out in 2022, Tsai tells investors.
In that context, he thinks a 25%-50% short-term move for Athira shares "seems reasonable" relative to the company's current market cap.
Shares of Biogen (BIIB) remain halted while Eli Lilly (LLY), who has an Alzheimer's disease drug in its pipeline, is up 4% to $210.78 following the news.
STOCKWINNERS
To read timely stories similar to this, along with money making trade ideas, sign up for a membership to Stockwinners.
This article does not constitute investment advice. Each reader is encouraged to consult with his or her individual financial professional and any action a reader takes as a result of information presented here is his or her own responsibility.