Ford CEO says no plans to spin off electric business or ICE business
Ford (F) CEO Jim Farley said while speaking at the Wolfe Research Auto, Auto Tech and Mobility conference:
"I wanted to talk quickly about running a successful ICE (internal combustion engines) business versus a BEV (battery-powered electric vehicle) business as we're scaling. The customers are different.
The EV customers are not like our ICE customers. Our go-to-market as the result has to be digital, no inventory and remote. It's different. We can bridge to it today, but we have to go much deeper…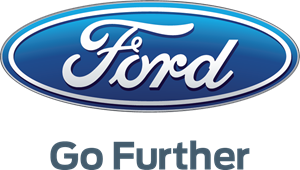 Ford will ensure we have the right structure and talent in place to compete and win in this digital software-enabled vehicle business, but as well to revitalize our ICE business.
And here, I really want to emphasize the shift that we're thinking about.
There's a lot of focus on the digital electric growth opportunity. But we believe we have lots of room on our ICE business for better quality, lower structural costs and radical reduction in complexity.
And despite the press speculation, we have no plans to spin off our electric business or ICE business. It's really more around focus and capabilities, expertise and talent. Those are key for Ford, and this is what we're working on. Now many companies have studied this.
Some even have a person in charge of EVs here and there. But trust me, Ford will go deeper because we know our competition is Nio and Tesla, and we have to beat them, not match them…
We believe and we acknowledge that we have upside in our ICE business and it's critical that we leverage that and we've been working on and making progress to get to that 8% EBIT margin as a company…
We believe that both ICE and BEV portfolios are under-earning. Let me say that one more time. This management team firmly believes that our ICE and BEV portfolios are under-earning and that is not price. That is lower structural costs, improving our bill of material for our BEV vehicles and scaling…
The net all of this is we have ample headroom for growth, as you said, Rod, and increased our company EBIT margin target to get to that 8%… And what we want to get across to all of you is that we have a long view of Ford that we have rethought our entire portfolio."
F last traded at $17.00, down 30 cents.
STOCKWINNERS
To read timely stories similar to this, along with money making trade ideas, sign up for a membership to Stockwinners.
This article does not constitute investment advice. Each reader is encouraged to consult with his or her individual financial professional and any action a reader takes as a result of information presented here is his or her own responsibility.