Eli Lilly TRAILBLAZER-ALZ 2 met primary endpoint, all secondary endpoint
Eli Lilly (LLY) announced results of the TRAILBLAZER-ALZ 2 Phase 3 study showing that donanemab significantly slowed cognitive and functional decline in people with early symptomatic Alzheimer's disease.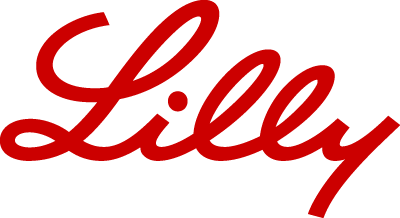 Donanemab met the primary endpoint of change from baseline until 18 months on the integrated Alzheimer's Disease Rating Scale, or iADRS.
The primary endpoint of iADRS measures cognition and activities of daily living such as managing finances, driving, engaging in hobbies, and conversing about current events.
All secondary endpoints of cognitive and functional decline were also met and showed highly statistically significant clinical benefits with similar magnitude.
Based on these results, Lilly will proceed with global regulatory submissions as quickly as possible and anticipates making a submission to the FDA yet this quarter.
Lilly will work with the FDA and other global regulators to achieve the fastest path to traditional approvals.
TRAILBLAZER-ALZ 2, a randomized, double-blind, placebo-controlled study, evaluated the safety and efficacy of donanemab, an investigational amyloid plaque targeting therapy.
The study enrolled people with early symptomatic Alzheimer's disease, or AD, which includes mild cognitive impairment, or MCI, and the mild dementia stage of disease, with the confirmed presence of AD neuropathology, and participants completed their course of treatment with donanemab once they reached a prespecified level of amyloid plaque clearance.

Participants in TRAILBLAZER-ALZ 2 were stratified by their level of the brain protein tau, a predictive biomarker for Alzheimer's disease progression. The primary analysis population for which the study was powered was comprised of people with an intermediate level of tau and clinical symptoms of Alzheimer's disease.
In this population, the primary endpoint (iADRS) showed 35% slowing of decline, and an important key secondary endpoint showed 36% slowing of decline over 18 months.
Additional pre-specified secondary analyses showed: 47% of participants on donanemab showed no decline on CDR-SB, a key measure of disease severity at 1 year. 52% of participants completed their course of treatment by 1 year and 72% completed by 18 months as a result of achieving plaque clearance.
Participants on donanemab had 40% less decline in ability to perform activities of daily living at 18 months. Participants on donanemab experienced a 39% lower risk of progressing to the next stage of disease compared to placebo.
The study also enrolled a smaller number of people with high levels of tau at baseline, representing a later stage of disease progression.
Because these participants were predicted to progress more quickly and be less responsive to therapy, the target population for the study was the intermediate tau population. The high tau participants were combined with the intermediate tau population in an additional primary analysis of all participants enrolled. In this combined population, donanemab also demonstrated meaningful positive results across all clinical endpoints, with CDR-SB and iADRS showing 29% and 22% slowing of decline, respectively. The incidence of amyloid-related imaging abnormalities was consistent with the TRAILBLAZER-ALZ Phase 2 study.
Infusion-related reactions occurred in 8.7% of participants with most cases mild to moderate in severity. In addition to slowing cognitive and functional decline in TRAILBLAZER-ALZ 2, donanemab produced significant reductions in brain amyloid plaque levels as early as 6 months after initiating treatment, as observed using amyloid positron emission tomography brain scan, with many patients reaching amyloid levels considered negative for pathology1.
Alzheimer's disease is a progressive brain disorder that affects memory, thinking, and behavior. According to the World Health Organization (WHO), around 50 million people worldwide have dementia, and the most common cause of dementia is Alzheimer's disease.
In the United States, it is estimated that around 6 million people have Alzheimer's disease. This number is expected to increase as the population ages.
The economic effect of Alzheimer's disease is significant. According to the Alzheimer's Association, in 2021, the total cost of caring for people with Alzheimer's and other dementias in the United States is projected to reach $355 billion. This includes the cost of medical care, long-term care, and lost wages for family caregivers. By 2050, these costs are projected to increase to $1.1 trillion.
The economic impact is not just limited to the United States. Alzheimer's disease has a global economic impact, with estimated costs of around $1 trillion in 2018. As the population ages, the economic impact is expected to increase.
LLY shares are up $25 to $429.15 or 6% on the day. Shares of Biogen (BIIB) which has a competing drug are down $5 to $310.03.
STOCKWINNERS
To read timely stories similar to this, along with money making trade ideas, sign up for a membership to Stockwinners.
This article does not constitute investment advice. Each reader is encouraged to consult with his or her individual financial professional and any action a reader takes as a result of information presented here is his or her own responsibility.