Pareteum to acquire iPass in all-stock transaction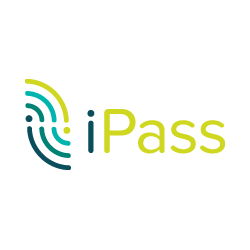 Pareteum (TEUM) and iPass (IPAS) announced that they have entered into a definitive agreement under which Pareteum will acquire iPass in an all-stock transaction whereby iPass shareholders will receive 1.17 shares of Pareteum common stock in an exchange offer.
With this accretive acquisition, Pareteum expects to gain a strategic position with new marquee brands and new markets including the enterprise, airline, hospitality, retail and internet of things sectors.
Pareteum expects to strengthen its established intellectual property portfolio with the addition of over 40 U.S. and international patents.
With more than 500 expected new customers and a global network of over 68M Wi-Fi hot spots, coupled with proven connection management technology, location services and Wi-Fi performance data, Pareteum is now poised to take its global communications software solutions to every market vertical.
The transaction is expected to be immediately accretive to Pareteum's non-GAAP EPS and free cash ow after anticipated synergies.
Pareteum anticipates achieving more than $15 million in annual cost synergies with greater than $12 million of those expected to be realized in the rst full quarter of combined operations. Pareteum currently estimates approximately $2.0 million of GAAP earnings accretion and $5.5 million of non-GAAP earnings accretion in the rst full year after closing the transaction.
In addition, the acquisition will add new offices and talent in Silicon Valley, California and Bangalore, India, expanding Pareteum's presence globally.
Under the terms of the acquisition agreement, a wholly-owned subsidiary of Pareteum will commence an exchange offer to acquire all of the outstanding shares of iPass common stock, offering 1.17 shares of Pareteum common stock in exchange for each share of iPass common stock tendered.
Upon satisfaction of the conditions to the exchange offer, and after the shares tendered in the exchange oer are accepted for payment, the agreement provides for the parties to effect, as promptly as practicable, a merger, which would not require a vote by iPass stockholders, and which would result in each share of iPass common stock not tendered in the exchange offer being converted into the right to receive 1.17 shares of Pareteum common stock.
The exchange offer is subject to customary conditions, including the tender of at least a majority of the outstanding shares of iPass common stock and certain regulatory approvals, and is expected to close in the rst quarter of calendar year 2019.
No approval of the stockholders of Pareteum is required in connection with the proposed transaction.
Terms of the agreement were approved by the board of directors for both Pareteum and iPass.
---
STOCKWINNERS
To read timely stories similar to this, along with money making trade ideas, sign up for a membership to Stockwinners.
This article does not constitute investment advice. Each reader is encouraged to consult with his or her individual financial professional and any action a reader takes as a result of information presented here is his or her own responsibility.