Expedia shares falls on reports Khosrowshahi will be offered Uber CEO position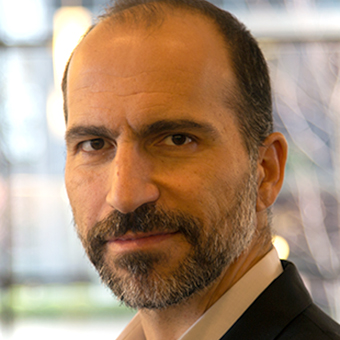 Shares of Expedia (EXPE) fell on Monday after reports that CEO Dara Khosrowshahi is expected to be offered the position of Uber CEO. Today, Khosrowshahi confirmed he plans to accept the top job at the ride-hailing company.  Khosrowshahi, 48, is on the threshold of becoming one of the world's most prominent CEOs.
WHAT'S NEW
Expedia CEO Dara Khosrowshahi will be offered the CEO role at Uber, Recode reported this past weekend, citing sources. According to Kara Swisher, Khosrowshahi was the "truce" choice for Uber's board, which has been facing infighting between ousted CEO Travis Kalanick and Benchmark, one of its major investors.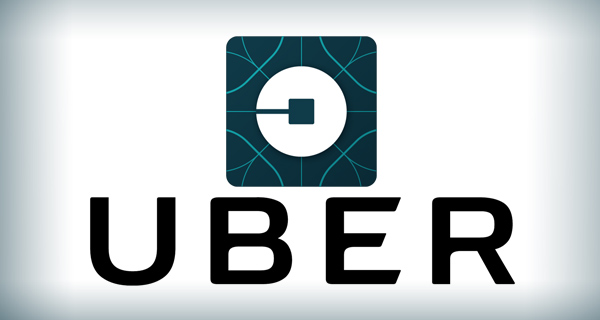 A COOL $200 MILLION
According to Bloomberg, Khosrowshahi, who spent 12 years as the CEO of Expedia, held unvested stock options in that company worth $184.4 million as of Friday's close in New York. Companies (Uber) typically grant replacement awards to executives who must forfeit unvested equity when they leave before their employment terms have expired.
The ride-hailing company will likely also grant #Khosrowshahi additional compensation, such as an annual salary and stock awards that vest over several years to ensure he remains on the job. That could push his total price tag north of $200 million.
As a private company, Uber doesn't have to divulge any pay information about its employees, but a few hints have leaked in the past months mostly due to a lawsuit with Google. Court documents show that Uber awarded 5.31 million shares, worth roughly $250 million, to Anthony Levandowski, a self-driving car engineer the company poached from Google last year.
WHAT'S NOTABLE
According to the #Recode report, former GE (GE) CEO Jeff Immelt withdrew his name from contention when it was clear he would not win the job. #Immelt said in a tweet, "I have decided not to pursue a leadership position at Uber. I have immense respect for the company & founders – Travis, Garrett and Ryan."
The report also said HP Enterprise (HPE) CEO Meg Whitman had the upper hand in the race for Uber's CEO role, but "also wanted a number of things — including less involvement by ousted Uber CEO Travis #Kalanick and more board control — that became too problematic for the directors."
Whitman was again considered for the top position over the weekend, CNBC's David #Faber reported. Last week, #Whitman reiterated her statement that she would not be Uber's next CEO, telling The Wall Street Journal that "nothing has changed" since her July 27 tweets, when she stated "I am not going anywhere" and "Uber's CEO will not be Meg Whitman."
DILLER  COMMENTS
On August 28, Expedia Chairman and Senior Executive Barry #Diller circulated the following email to Expedia, Inc. employees: "As you probably know by now, Dara #Khosrowshahi has been asked to lead Uber. Nothing has been yet finalized, but having extensively discussed this with Dara I believe it is his intention to accept. I also know the struggle he has been having out of both his abiding enthusiasm for Expedia's future as well as his loyalty to all of us. I know Dara would like to communicate now with all of you but I've asked him not to until this is fully resolved. If #Dara does leave us, it will be to my great regret but also my blessing – he's devoted 12 great years to building this Company and if this is what he wants for his next adventure it will be with my best wishes. I say that because he deserves nothing less and I say that also because he will leave behind a tremendously talented corps of executives… We both will be back in touch very soon."
[youtube https://www.youtube.com/watch?v=uGwgk8VvcAk?rel=0&controls=0&showinfo=0&w=560&h=315]
ANALYST REACTION
SunTrust analyst Naved Khan said that the departure of Khosrowshani from Expedia would be "negative" because the CEO has played a role in Expedia's success. However, #Khan added that the impact on #Expedia's business would be "minimal," given what he calls the company's "deep and seasoned executive bench," along with the autonomy of its business units. The analyst kept a $190 price target and a Buy rating on shares.
Cowen analyst Kevin #Kopelman had similar views, calling the move a "clear win" for the executive and for Uber and a "major loss" for Expedia. While he expects Expedia shares will likely suffer a selloff on the news, he said Expedia has a strong bench and believes the company is "in good hands" with Mark Okerstrom, who has been CFO and EVP of Operations since 2011. Kopelman has a $170 price target and an Outperform rating on Expedia shares.
JPMorgan analyst Doug #Anmuth believes the potential departure of Expedia CEO Dara Khosrowshahi will weigh on the company's shares in the very near-term. The exit would come at a critical time for Expedia with its 2016 largely being spent on integrating the Orbitz and HomeAway acquisitions, Anmuth tells investors in a research note. He believes Expedia CFO and EVP of Operations Mark Okerstrom is the most likely candidate to take over as CEO. Okerstrom has been a "strong partner" to Khosrowshahi and would likely ensure a "smooth transition," the analyst contended.
PRICE ACTION
Expedia closed at $143.99. Shares have a 52-week trading range of $105.62 – $161.00. Shares have formed a bearish "flag" formation with a potential target of $120.
---
STOCKWINNERS
To read timely stories similar to this, along with money making trade ideas, sign up for a membership to Stockwinners. 
This article does not constitute investment advice. Each reader is encouraged to consult with his or her individual financial professional and any action a reader takes as a result of information presented here is his or her own responsibility.