Barron's, the weekly publication owned by the Wall Street Journal, in its latest issue mentions several names: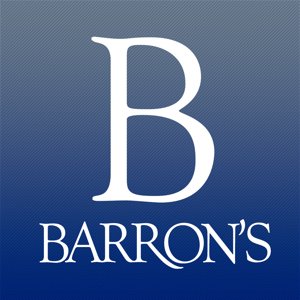 BULLISH  MENTIONS
Broadcom 'big run' not over yet – In a follow up story, Barron's notes that after Broadcom (AVGO) beat quarterly estimates for revenue and earnings per share estimates and raised its guidance, investors sent the stock almost 4% lower as they believed the beat/raise was less pronounced than those in the past six quarters. However, the publication says Broadcom big run is not over, with the chip maker gaining share in Apple's (AAPL) new iPhone and cashing in on Arista Networks' (ANET) success.
Infosys too cheap to ignore – The resignation of Infosys (INFY) CEO Vishal Sikka and board shake-up shed a light on the spat between the board and co-founder Narayana Murthy, concerning governance and future growth, Dimitra Defotis writes in this week's edition of Barron's.
However, value investors "don't need to get mired in the drama," the publication notes, adding that they should see Infosys stock as too cheap to ignore.
Skeptical investors may be underestimating Medtronic strength– While shares of Medtronic (MDT) have done quite well this year, the performance masks some investors' doubts that the company can deliver consistent mid-single-digit sales growth, while still meaningfully boosting margins, Lawrence Strauss writes in this week's edition of Barron's. The skepticism seems overblown as Medtronic should be able to reach double-digit annual profit growth in the near-term, helped by multiple product launches, one of which automates insulin-dosing for Type 1 diabetes patients, Strauss adds.
Innovations could lift PayPal another 16%– PayPal (PYPL) shares are up 64% since eBay (EBAY) spun off the company two years ago, but despite that rise, the stock still has upside as innovations could lift it another 16%, Emily Bary writes in this week's edition of Barron's.
New space age offers promise for investors – SpaceX, a side project of Tesla (TSLA) founder Elon Musk, has grabbed a leading market share in commercial satellite launches, Jack Hough writes in this week's edition of Barron's.
Jeff Bezos, founder of Amazon.com (AMZN) and privately owned Blue Horizon, also plans to compete on launches, and has a vision of moving manufacturing to space, Hough noted. However, public investors may be best off staying clear of the upheaval in commercial satellites, and focusing instead on exposure to the U.S. defense and intelligence sectors, Barron's argued, adding that Goldman Sachs predicts spending there will grow 6% a year, compounded, over the next five years, benefiting names like Boeing (BA), Lockheed Martin (LMT) and Orbital ATK (OA).
Yum China (YUMC) new leaders pushing digital, possible dividend – Yum China shares have received positive reviews from investors, with the stock producing gains of about 40%, Robin Blumenthal writes in this week's edition of Barron's. The company has revamped its management group and plans to add more than 15,000 restaurants in the next 15 years, while Pizza Hut unit experiments with new menu items, and KFC pushes ahead some of its successful tactics, such as delivery, digital engagement with customers, and more individualized restaurants, the publication notes. Additionally, Yum China has promised to decide about a dividend by year end, Blumenthal adds.
BEARISH  MENTIONS
Intel future may rest with initiatives that require patience. – The markets where Intel (INTC) dominates, servers and personal computers, do not show the growth they once did, with its future resting with initiatives that are promising, but that, like a start-up, require patience on the part of investors, Tiernan Ray writes in this week's edition of Barron's. Intel's greatest start-up opportunity may be in the realm of computer-data networking, the publication adds.
---
STOCKWINNERS
To read timely stories similar to this, along with money making trade ideas, sign up for a membership to Stockwinners.
This article does not constitute investment advice. Each reader is encouraged to consult with his or her individual financial professional and any action a reader takes as a result of information presented here is his or her own responsibility.