Eli Lilly to acquire Prevail Therapeutics for up to $26.50 per share in cash
Eli Lilly (LLY) and Prevail Therapeutics (PRVL) announced a definitive agreement for Lilly to acquire Prevail for $22.50 per share in cash payable at closing plus one non-tradable contingent value right, or CVR, worth up to $4.00 per share in cash, for a total consideration of up to $26.50 per share in cash, or or an aggregate of approximately $1.04B.
The CVR is payable upon the first regulatory approval of a product from Prevail's pipeline as set forth in more detail below.
Prevail is a biotechnology company developing potentially disease-modifying AAV9-based gene therapies for patients with neurodegenerative diseases.
The acquisition will establish a new modality for drug discovery and development at Lilly, extending Lilly's research efforts through the creation of a gene therapy program that will be anchored by Prevail's portfolio of clinical-stage and preclinical neuroscience assets.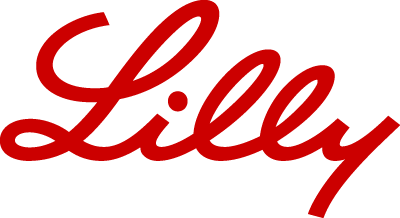 Prevail's lead gene therapies in clinical development are PR001 for patients with Parkinson's disease with GBA1 mutations and neuronopathic Gaucher disease and PR006 for patients with frontotemporal dementia with GRN mutations.
Prevail's preclinical pipeline includes PR004 for patients with specific synucleinopathies, as well as potential gene therapies for Alzheimer's disease, Parkinson's disease, amyotrophic lateral sclerosis and other neurodegenerative disorders.
Under the terms of the agreement, Lilly will commence a tender offer to acquire all outstanding shares of Prevail Therapeutics Inc. for a purchase price of $22.50 per share in cash payable at closing plus one non-tradeable CVR.
The CVR entitles Prevail stockholders to up to an additional $4.00 per share in cash payable upon the first regulatory approval for commercial sale of a Prevail product in one of the following countries: United States, Japan, United Kingdom, Germany, France, Italy or Spain.
To achieve the full value of the CVR, such regulatory approval must occur by December 31, 2024.
If such regulatory approval occurs after December 31, 2024, the value of the CVR will be reduced by approximately 8.3c per month until December 1, 2028.
There can be no assurance any payments will be made with respect to the CVR. The transaction is not subject to any financing condition and is expected to close in Q1 of 2021, subject to customary closing conditions, including receipt of required regulatory approvals and the tender of a majority of the outstanding shares of Prevail's common stock.
Following the successful closing of the tender offer, Lilly will acquire any shares of Prevail that are not tendered in the tender offer through a second-step merger at the same consideration as paid in the tender offer.
The purchase price payable at closing represents a premium of approximately 117% to the 60-day volume-weighted average trading price of Prevail's common stock ended on December 14, the last trading day before the announcement of the transaction.
Prevail's board of directors unanimously recommends that Prevail's stockholders tender their shares in the tender offer.
Additionally, certain Prevail stockholders, beneficially owning approximately 51% of Prevail's outstanding common stock, have agreed to tender their shares in the tender offer.
Upon closing, the impact of this transaction will be reflected in Lilly's 2021 financial results according to Generally Accepted Accounting Principles.
There will be no change required to Lilly's 2021 financial guidance being issued for research and development expense or non-GAAP earnings per share as a result of this transaction.
Prevail Therapeutics (PRVL) last traded at $22.67, up 81%.
STOCKWINNERS
To read timely stories similar to this, along with money making trade ideas, sign up for a membership to Stockwinners.
This article does not constitute investment advice. Each reader is encouraged to consult with his or her individual financial professional and any action a reader takes as a result of information presented here is his or her own responsibility.