Rhythm Pharmaceuticals announces preliminary setmelanotide Phase 2 study data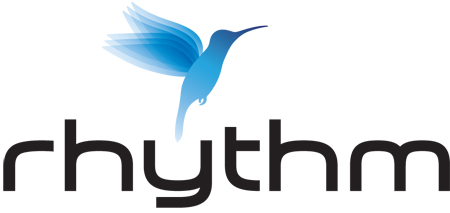 Rhythm Pharmaceuticals (RYTM) announced the presentation of preliminary data from an ongoing Phase 2 proof-of-concept study evaluating the safety and efficacy of setmelanotide, the company's novel melanocortin-4 receptor, or MC4R, agonist, for the treatment of Bardet-Biedl syndrome, or BBS.
Bardet–Biedl syndrome (BBS) is a ciliopathic human genetic disorder that produces many effects and affects many body systems. It is characterized principally by obesity, retinitis pigmentosa, polydactyly, hypogonadism, and renal failure in some cases.
Results are being presented at the ObesityWeek 2017 meeting held October 29 – November 2, 2017, at the Gaylord National Resort & Convention Center in Washington, D.C.
Rhythm is advancing clinical research programs evaluating setmelanotide as a first-in-class treatment for a number of rare genetic forms of obesity caused by deficiencies in the MC4 pathway, a key biological pathway in humans that regulates weight by increasing energy expenditure and reducing appetite.
Mutations affecting the MC4 pathway are a potential cause of early onset obesity and hyperphagia often associated with BBS, a rare genetic disorder that is also characterized by vision loss, polydactyly, kidney abnormalities, and other symptoms.
BBS is estimated to have a prevalence of approximately one in 100,000 in North America.
The Phase 2 study includes five BBS patients who presented with morbid obesity and hyperphagia at initiation.
Setmelanotide is being administered daily by subcutaneous injection for 52 weeks.
Within 6-19 weeks of initiation, four patients experienced cumulative weight loss of 12.1%, 7.9%, 9.7%, and 9.7% respectively. One patient showed no weight loss; however, achieved apparent weight stabilization.
Hunger scores improved in all patients. Treatment has been well tolerated with adverse effects including mild injection site reactions and increased skin pigmentation.
The preliminary data provide support for continued evaluation of setmelanotide in BBS patients.
Rhythm has also demonstrated proof-of-concept in Phase 2 clinical trials that evaluated setmelanotide for the treatment of two additional MC4 pathway deficiencies: pro-opiomelanocortin, or POMC, deficiency obesity and leptin receptor deficiency obesity.
The FDA granted setmelanotide Breakthrough Therapy Designation for the treatment of POMC deficiency obesity and LepR deficiency obesity, and setmelanotide is currently in Phase 3 development for both conditions.
RYTM closed at $24.42.
---
STOCKWINNERS
To read timely stories similar to this, along with money making trade ideas, sign up for a membership to Stockwinners. 
This article does not constitute investment advice. Each reader is encouraged to consult with his or her individual financial professional and any action a reader takes as a result of information presented here is his or her own responsibility.